This post may contain affiliate links which may give us a commission at no additional cost to you. As an Amazon Associate we earn from qualifying purchases.
Hope you all had a fabulous weekend!
Today's feature blogger is "drunk on writing"!
Help us give a warm welcome to BeQuoted.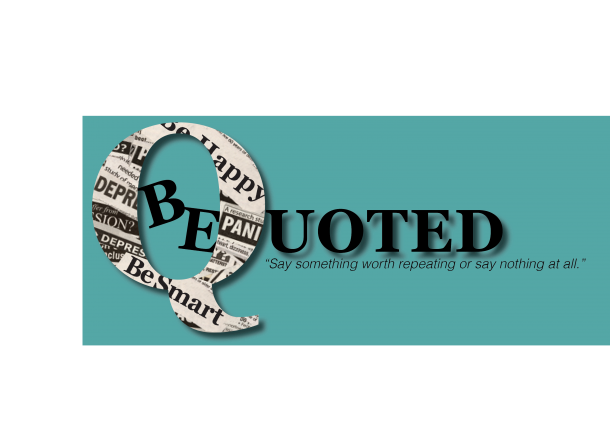 "You must stay drunk on writing so reality cannot destroy you." – Ray Bradbury, Zen in the Art of Writing

Can the readers say "Amen"? Let's admit it: Reality is not half as much fun as being a little tipsy. Writing is my wine. Hey, wine is my wine. I refuse to attend AA meetings and instead choose to remain "drunk on writing" about topics that will hopefully provoke opinion, promote awareness, and create ongoing dialogue about all things worthy of being Quoted. I await your comments and opinion. Be Quoted!
BeQuoted recommends these great posts:
Let's do this! Go visit BeQuoted and share the comment love…after you roll call below!