This post may contain affiliate links which may give us a commission at no additional cost to you. As an Amazon Associate we earn from qualifying purchases.

Julie creates amazing content for one of the best food blogs I've seen. Mommie Cooks shares a spot for her readers at the dinner table and will have you salivating and jotting down recipes within seconds. Read on to learn more about the brain behind the blog:
Your blog makes my mouth water, how many nights a week do you actually cook?
I try to cook for my family six nights a week.  My husband and I like to take off Fridays for a date night; take out and a movie.
What inspired you to start a food blog?
I love to cook and share meals with others.  It was a close friend that convinced me to actually channel that love of cooking into something everyone could enjoy.  Friends would always ask me for recipes and now they have a place to find them!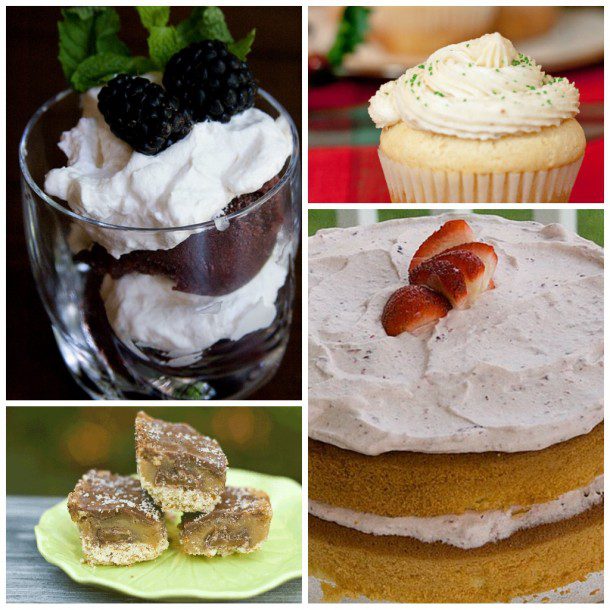 Your family is beautiful, are any of your kids extremely picky?  What do you do when they don't want to eat what you're cooking?
Aw, thanks for the sweet words!  My oldest is also my pickiest.  There are some dishes that he'll turn his nose up at before he's even seen it or tried it.  We have a rule in our home where you need to try everything on your plate at least once.  If you don't like it, you don't need to finish it, but trying is a must. We also offer a small dessert if you finish up your dinner. I really think it's helped to make my children better eaters.  Alex, my middle child will eat pretty much anything and loves to help me cook and bake up new dishes.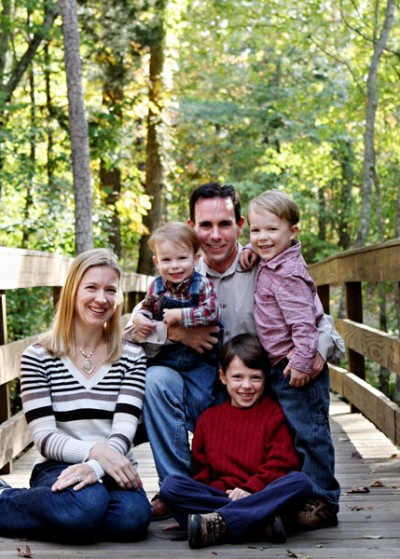 What is one piece of advice you can offer women who don't have time to cook?
You can still feed your family home cooked meals even if you don't have the time to devote in the evenings.  Bring back out that slow cooker gathering dust in the back of your pantry!  There are so many amazing recipes you can make using it that require a mere 5-10 minutes of preparation in the morning.  Come home in the evening and you have a hot and healthy dinner, ready to serve.  Double the recipe and you can freeze the leftovers to thaw the following week.  Also, if you spend some time meal planning and organizing your week during the weekend when you have more time, you'll find you're much more efficient when it comes to serving up a home cooked dinner during the week.
If you had to cook a meal for tonight for Brad Pitt, Angelina Jolie, and their troop of children… what would you cook?
That's a tough one!  I think I'd be so nervous to meet them that I'd probably need to cook up something that could be made ahead of time and worked well for both kids and adults alike.   Maybe a big ol' crockpot full of Spaghetti Delicious and some homemade bread for dipping.  And of course, I couldn't send them away without dessert  so I'd finish the meal off with a slice of Pretzel Toffee Crusted Chocolate Cake.  If that doesn't get them coming back for seconds, nothing will!

Hungry yet? I am! Go forth and spread some comment love at Mommie Cooks today!