This post may contain affiliate links which may give us a commission at no additional cost to you. As an Amazon Associate we earn from qualifying purchases.
Greetings from sunny San Diego! Our first stop on the Bloggy Boot Camp Tour is happening today and we couldn't be more excited. Joining us today, just steps away from the beach, are 120 fabulous bloggers ready to learn, network, and have some fun!
Before we head out, we wanted to turn our attention to Jill from the Hagler Happenings.
With 3 busy kids, a handy-man husband, and a rambunctious dog , Jill doesn't have time for frilly or foofy.  Hagler Happenings is filled with stories of her journey through this gig called adulthood. Motherhood, marriage, and must-haves are the heart of her blog, with a bit of craftiness and sarcasm thrown in all while telling it as it is.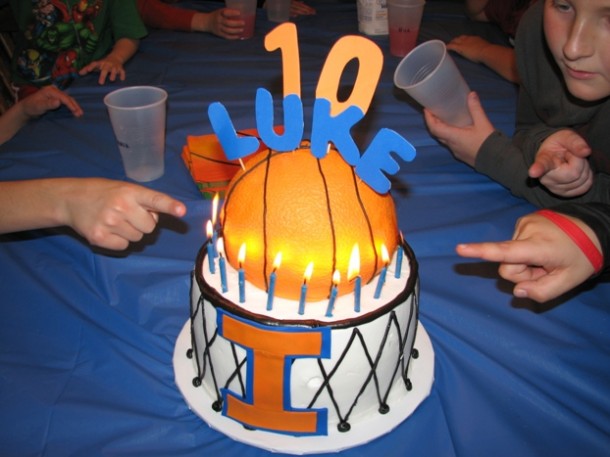 Jill's son asked for a University of Illinois basketball cake for his 10th birthday.  He put candles on it, not realizing he would burn the "ball."  In the end, the Happy Birthday song was cut short in order to avoid a huge fire.
Go say hello to Jill sometime this weekend.
And before you leave, remember that our Weekend Sharefest is happening on both Saturday and Sunday. Link to your favorite post this week in your below comment and then visit two other SITStahs in roll call whose posts grab your attention.
See you Monday!