This post may contain affiliate links which may give us a commission at no additional cost to you. As an Amazon Associate we earn from qualifying purchases.
Last fall, we kicked off our SITS Girl in the Spotlight series as a way to further our commitment to showcasing the fabulous women in our community. We did this as a way to give bloggers a short and sweet feature day, without the lengthy wait time.
Now that we have transitioned to our new site, we still want to continue to publish this feature. However, rather than showcasing pictures and vlogs on our landing page, we will be posting the SITS Girl in the Spotlight on Saturdays, allowing one lucky girl to have a spot in our Featured Blogger channel for the weekend.
To get us started, Brittany from Not Your Average Teen is sharing a picture she took in Austin, Texas.
I'm submitting this picture because it shows my first time at the state capitol in Texas and the intense emotion I felt that day, which made me gain more respect for the great state and country I live in. It also represents me being able to attend Bloggy Boot Camp in Austin where I took pictures with the GREAT and AMAZING SITS girls that I met!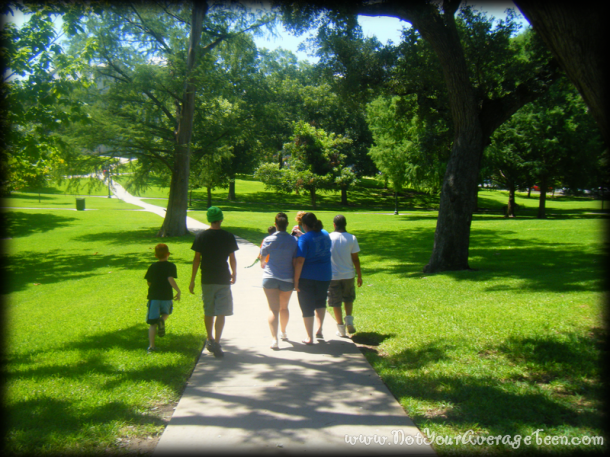 If you'd like to submit a picture or vlog for our SITS Girl in the Spotlight series, please send an e-mail and your attachment to SITSspotlight@gmail.com.
(And don't worry! You can have both a Saturday spotlight AND a regular feature day. No need to choose one or the other.)
Before we sign off, let's make a return to Sharefest Saturday today.  In the comments, leave a link to your favorite post that you wrote this week.  Then, visit the SITStah directly in front of you in roll call.  It's a fun way to meet someone new!