This post may contain affiliate links which may give us a commission at no additional cost to you. As an Amazon Associate we earn from qualifying purchases.
New to SITS? Welcome!! Go read this to get started.
Today's featured blogger is Pam's Perspective

Tiffany: Pam began blogging about her love of books, but it quickly morphed into a blog about life. I really enjoyed the post about her recent change of identity. She went from being a SAHM, to being employed full time. It's a shift so many of us are experiencing right now.
Heather: It sounds like she has a pretty great new job, but I can understand the bittersweetness of leaving her "old" one. It's kind of the end of an era when you've stayed at home for so long.
We are coming to Baltimore! Join us.
Want to subscribe to SITS and get an email each time we post? Just click here.
And, as always, when you see this: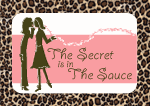 LEAVE A COMMENT.