This post may contain affiliate links which may give us a commission at no additional cost to you. As an Amazon Associate we earn from qualifying purchases.
Nancy from Capability Mom writes from her heart and proves that all moms are capable of achieving their goals…whatever those may be.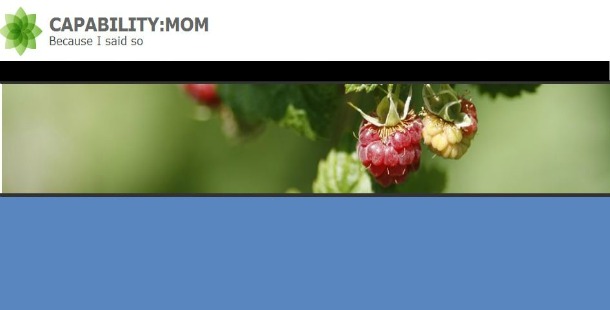 How long have you been blogging at Capability Mom and what inspired you to start?
It was total happenstance. On the way to a library meeting (Stop me before I volunteer again), I ran into a friend (Pragmatic Mom) who was loaded down with children's books – too many books for just her family. I was curious. She was starting a blog and I had been thinking about it for a while (I was reading some blogs daily and was inspired)  because I wanted to make myself write every day (secret dream – to be paid to write). We formed a blogging group with two other mom friends, a freelance writer and an interior designer (who was chosen as a designer for This Old House), and became the Coffee Shop Bloggers. We met weekly, discussed tips and shortcuts, problem solved and gave each other assignments (i.e., have 10 keywords by next week, set up your Google Alerts, increase Twitter followers, figure out the best way to…) and laughed a lot. We laughed with each other and encouraged each other in the nicest possible, most supportive way. We couldn't really manage to meet in the summer but hoping to re-start after we get this school year going.
What can readers expect when visiting your blog for the first time?
I hope they hear my voice and that they like it. I like to share but not over-share (there is a fine line) and I am funny, well, at least I think I am, and I am resourceful so if I don't know how to do something, I figure it out. I am also not really organized so I need to build in fail-proof systems so I don't mess up too much and sometimes people find my ideas helpful. I am thrilled that I have been able to stay home with my children and now working from home is a great fit for our family. I love language and have some pet peeves  –  one of them is the acronym WAHM – because all mothers are working mothers. Not paid, but working. Thinking about a new one – maybe a post idea?
Aside from blogging and parenting, what is one other passion you have?
I have always loved to read. My perfect job would be reading and getting paid to do it (preferably with a stack of cookies close at hand). Since no one really wants to pay me just to read (I have tried), as a second best job on the planet, I'd like to read and review books (and through my blog have been getting asked to do this). I prefer fiction (young adult is a favorite genre) but read anything and everything. I pretend I am pre-reading YA books for my children, but I really like the books, too. I also love to cook (mostly bake but I am often distracted which makes for interesting and varied results) and like to share recipes or great food finds. I travel for food (we call this an "off-campus activity") and share what I find.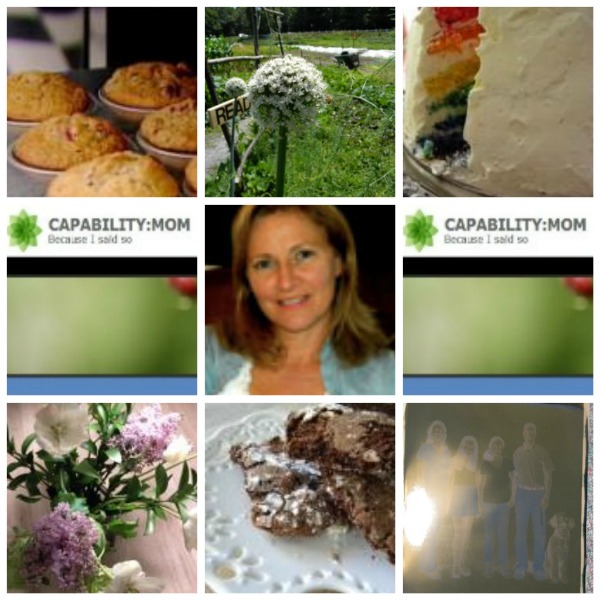 What do you do when you start feeling burned out from blogging?
I took an unannounced and unplanned vacation this summer. I took a step back for some clarity, posted less frequently and filled my time reading (!), going for long walks (with my dog and friends), cooking (baking mostly), taking field trips to Boston (and surrounding towns), and even to Vermont and the Cape, hanging out with my family, watching movies, playing board games (no surprise – Scrabble and Bananagrams are favorites), shopping (I am a huge bargain hunter), and working for clients setting up their blogs and teaching them about social media. I still worked on my blog but in a much more maintenance mode kind of way. I still love it, I just needed to refocus. It worked, too. As I never run out of things to say (ask anyone) finding topics is not the issue.
In what ways have you benefited from blogging?
I have learned so much from blogging! Like how to get people (other than my mom) to read my blog, finding out how the technical stuff works (super fun to learn and implement  – I am a secret geek), and making myself write everyday (well, at first it was every day for my blog, now I write every day but sometimes for other sites or clients and more often for myself). Blogging has given me a way to go back to work when I wasn't sure how I was going to get there (fourteen years out of the workplace will do that to you).  I have done community management work, writing advertorials for products and reviews for books and worked with clients on social media and blogging. I have been paid to write and was even recognized by my writing at a seminar (huge happy moment there).