This post may contain affiliate links which may give us a commission at no additional cost to you. As an Amazon Associate we earn from qualifying purchases.
It's hump day! What are you doing to make it through the week?
We're going to follow Chaz on her wild adventure as a college grad in New York pursuing her career.
Head over to City Gopher and join us!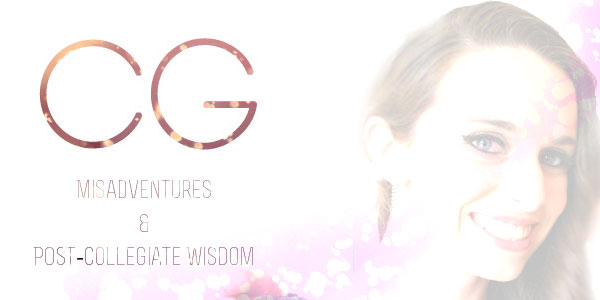 I'm Chaz. I'm a Goucher College graduate, class of 2012. I was a Goucher College Equestrian team member for all four years, and a team captain from 2011-2012. I moved into New York City after graduating in May, and I'm on a wild, sometimes misguided adventure into pursuing a career in PR/Marketing the 'big apple'. As some may or may not know, I did at one point moonlight as the Goucher College mascot, which is a giant gopher. I'm in the city, and I'm a gopher, hence 'City Gopher'. No you will not see any pictures of this. I started blogging about my experience, and any post-collegiate wisdom I've received (or developed) along the way!
City Gopher wants you to check out these favorite posts:
Roll call first then get to City Gopher and share the comment love!