This post may contain affiliate links which may give us a commission at no additional cost to you. As an Amazon Associate we earn from qualifying purchases.
It's a special day here today in the land of the SITStahood. We're welcoming one of our forum leads to the spotlight! Please join me in giving a warm welcome to Natalie of From Corporate to Domestic.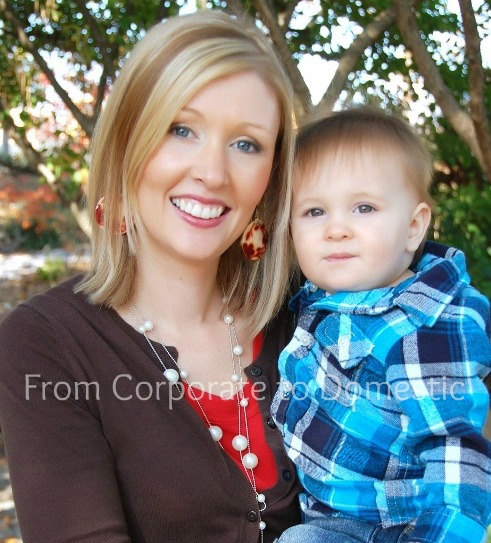 Hey everyone! My name is Natalie, and I recently left the workforce to join the "mommy force" as a stay at home mom. I have a toddler son that keeps me on my toes, and I'll soon be adding another bundle of joy to my family later this summer. I'm lacking in the "domestic diva" department and pretty much think Pinterest in my archenemy. I blog about my love of cloth diapers, rants at the grocery store or bad drivers, and even my attempts at gardening, cooking, and sewing. Join me as I muddle through motherhood one baby step at a time.
She's got three fab posts we'd love for you to check out:
You know the rest! Leave a comment below to roll call and then head over to From Corporate to Domestic and leave her a comment!