This post may contain affiliate links which may give us a commission at no additional cost to you. As an Amazon Associate we earn from qualifying purchases.
Life's Ultimate Project is what happens when Mama Bear takes her craft blog to a whole new level. Take a look at the project that changed her life.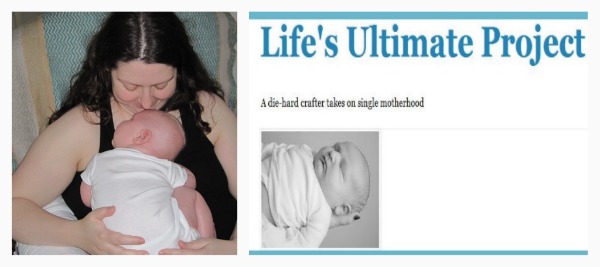 Your blog title is fitting because you're a crafter who I assume has been working on projects for years! Tell us what Life's Ultimate Project is for you…and how is it coming along?
Life's Ultimate project is being a Mom! I think it has a serious side and a silly side:
Making stuff for my son is way more fun than anything I made pre-baby. I love coming up with projects to make for him and with him. I feel as though he is my greatest inspiration. Plus, dressing him up is much more exciting and adorable than making things I can wear!
On a more serious note, being a mother (and a single one at that) is an art unto its self. It's hard. It's amazingly joyful and wonderful too…but it's hard. It is a big undertaking. When I first had him and subsequently started the blog, the challenges of motherhood reminded me so much of the challenges of tackling a new crafting project, on a MUCH bigger scale of course 🙂
What can readers expect to find when visiting your blog for the first time?
I think my blog is a bit silly and a bit informative. There are definitely moments of real struggle, but I try to approach everything through humor. I also try to inspire crafting in a manageable non-daunting way, be it through a belt to make for your little one, or a recipe you can cook for yourself and modify for your babe.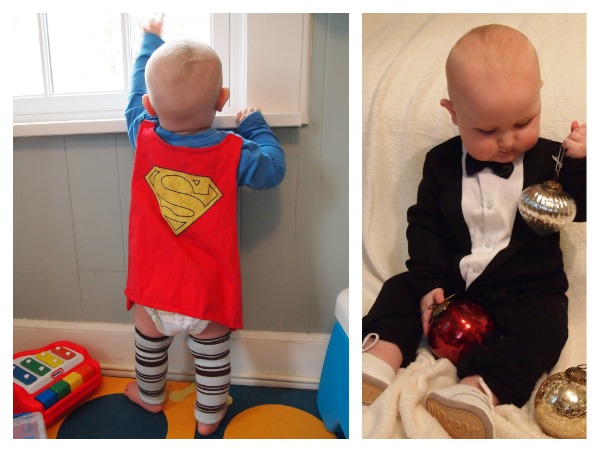 Can you describe what your biggest challenge is as a blogger?
Finding the time to blog!! the ideas are there. I have a backlog of tutorials and stories in my head that I keep wanting to type out. But, inevitably life comes knocking…usually in the form of my son waking up just as I've settled in at the end of a long day to blog.
When did you realize you had a knack for crafting and can you share one of your favorite projects with us?
I have always adored creating things. As a child my parents gave me an encyclopedia set of crafting projects for children. It was amazing. I would literally spend hours just reading about all the different things you could make and how to make them. I actually remember several of the projects from that book! When I got older I found my grandmother's old copy of Reader's Digest Guide to Needlework and was hooked. I taught myself to knit when I was about twelve on a car trip back from Maine by reading a tiny pamphlet that came with a pair of knitting needles. I just always seemed to have a knack for looking at a picture or reading about a skill and replicating it.
Picking ONE favorite project is so tough. I tend to "craft on the fly" as I need something. For example today, I took apart a peasant shirt that had an elasticized waist (very unflattering to us post-preggers ladies) and sewed a panel of bold printed fabric to the bottom to make it into a summer tunic. I added piping of the same fabric around the sleeves and plan on wearing it with a belt to gather it up a bit and give it some shape. I love when I can use my skills not just for decoration, but for functionality.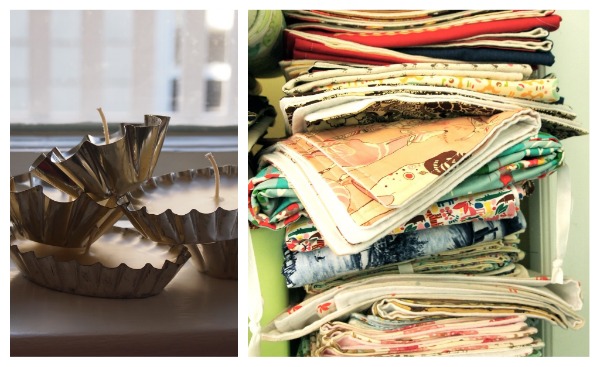 Between crafting, blogging, and caring for your Ultimate Project…how do you find time for it all?
Time is such a precious thing. I'm pretty busy, to be sure, but I think what makes it do-able is how much I enjoy what I'm doing. I love my son, and I love crafting. Both are outlets for me. When you spend your time "working" on something you love, it doesn't really feel like work. To me, blogging about what I love serves as a further outlet for my passions, as well as a way of telling the world how proud I am of my son, of being a single mom, and of being able to create fabulous crafts 🙂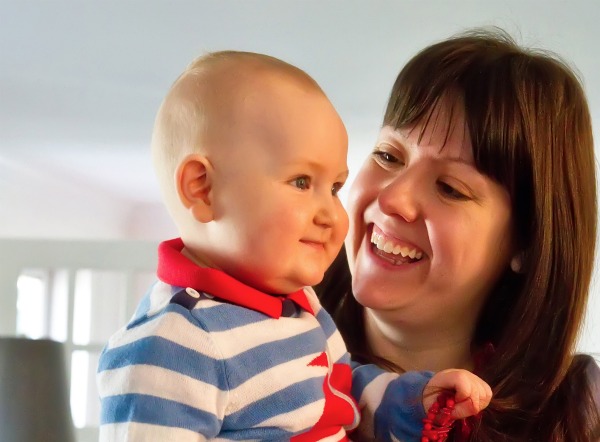 Other popular posts by Life's Ultimate Project:
One Year Ago: "One year ago I opened the door to my black and white Kansas farmhouse and stepped into a brand new Technicolor world."
Timing Is Everything: "Behold the email I received last night from a Gentleman I met on Match.com….in 2009."
Hats: "Seeing that Baby Bear is still rocking the fuzzy cue ball look up on top, I figured some hats were in order….I kind of got carried away…."