This post may contain affiliate links which may give us a commission at no additional cost to you. As an Amazon Associate we earn from qualifying purchases.
We hope you had a wonderful weekend.
If you missed last Friday's FB and her hairless cats, be sure to check her out!
Now, for the lady of the day…Jeanette of Craftwhack! You are going to LOVE this blog. It's gorgeous, interesting and funny. "Where Irony Meets Creativity and Explodes." Seriously- this one is a keeper.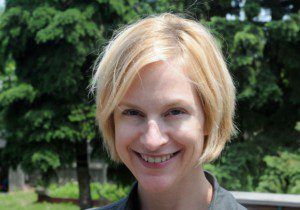 In her own words:
I am an art school graduate, a suburb-dweller, and a lady of leisure. I like to think my site is a mashup of striking images, biting humor and fascinating stories, and sometimes I hit it. Other times you can politely stifle a yawn and click away to your porn site. I try to share a good balance of creativity, surrealism from every day life, (be it funny or serious), and things I adore. I try to be funny here, because laughing is the best thing.

For your reading pleasure:
How to Visit a Museum