This post may contain affiliate links which may give us a commission at no additional cost to you. As an Amazon Associate we earn from qualifying purchases.
Today's feature blogger is a proud mommy raising her Dinosaur!
Help me welcome Dinosaur Supherhero Mommy.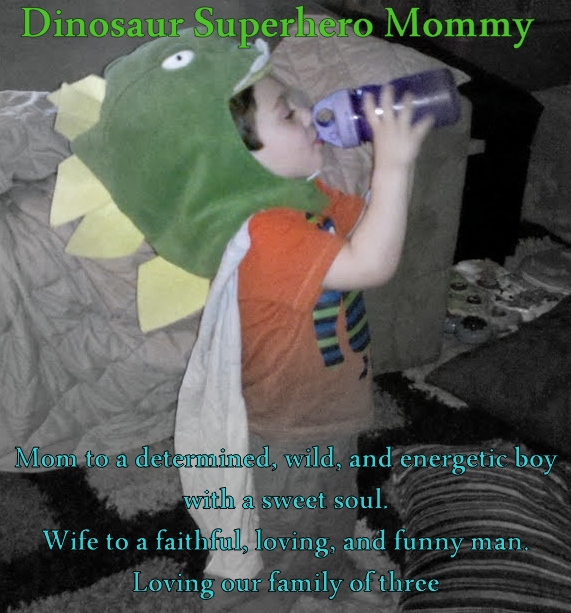 Oh WOW! So excited to be featured on SITS!

I am proud mommy to an only child, a wonderful 3 year old Dinosaur. I write about my life with my energetic son, cooking, cleaning, and organizing. Despite my need to create order, I am far from perfect. Life is about having fun and enjoying each moment. With each roar, crash, pillow fight, pillow jumping, destruction of future or Dinosaur's creative art on my walls, life is a wonderful adventure.

Blogging has introduced me to wonderful mom/dad bloggers and helped me renew my faith. I've learned to appreciate all that I have and thank God for my wonderful life. It may not be what I thought, but I am perfectly blessed.
Dinosaur Supherhero Mommy recommends these posts:
Get over to Dinosaur Supherhero Mommy after roll calling below and show lot's of comment love!