This post may contain affiliate links which may give us a commission at no additional cost to you. As an Amazon Associate we earn from qualifying purchases.
Ruthy from Discovery Street has been busy discovering a lot these past few years…from a husband and foreign lands to a new calling in life and plenty more exploring to do!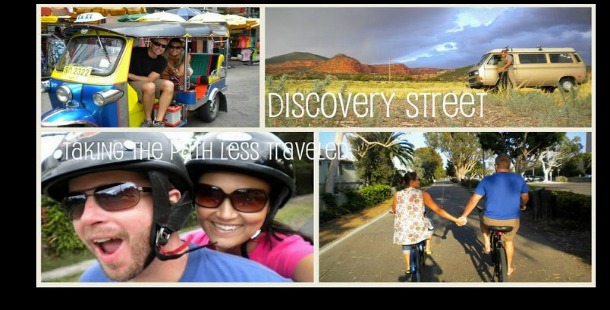 I love that you call your site Discovery Street, can you share the significance behind that title?
When I started this blog, I knew I had a million and one new experiences ahead of me…wedding planning, learning to be a wife, choosing to sell everything we owned to buy one way tickets to Central America, traveling–I knew I would be "discovering" a whole new world of experiences as a newlywed and taking a non traditional path the first year of marriage and beyond.
You met your husband on Eharmony and married him just 8 months later!! How did you know he was the one?
Would you believe me if I just said I knew it in my gut? Before my husband and I met we had both come out of long term relationships that were incredibly difficult. Our relationship in comparison was just so easy. I would also say that meeting someone in your 30's is different from meeting someone out of high school or college. You have a better idea of who you are and what you want. We were also waiting until our wedding night to consummate the marriage–so there was no way we were gonna wait it out a couple of years!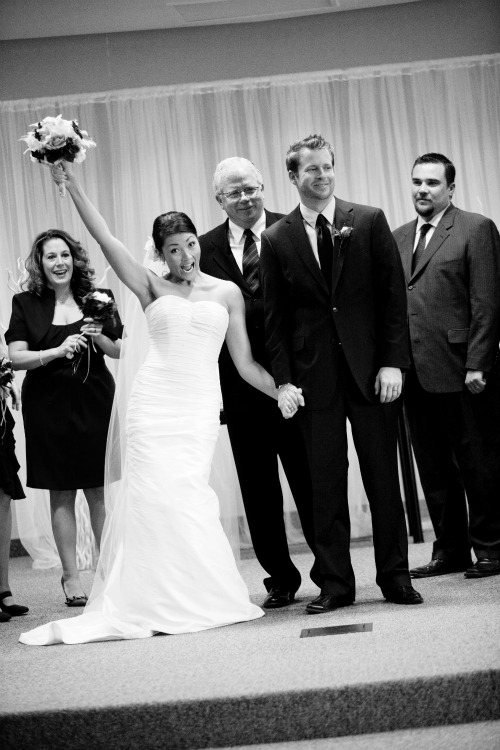 You and your husband did a bit of traveling together, can you share one of the most memorable places you visited?
We had so many incredible memories traveling throughout Central America and Southeast Asia–but the one of the most memorable places we visited was Chao Doc, Vietnam. As far as sights go, Chao Doc is very forgettable. However, we had an experience that we still talk about today. On our very first day in Vietnam we decided to walk the neighborhood and get a feeling for this new culture. Somehow by the middle of the afternoon we were guests at a Vietnamese wedding eating foods (that quite honestly scared us) and raising our glasses to a couple we didn't know. No one spoke English, and because it was our first day in Vietnam, we hadn't picked up any basic language yet. We were humbled by this culture embracing two random strangers and trying so earnestly to communicate to us how excited they were that we were there. It was an experience we will never forget!
What do you love most about blogging?
I wish I could blog full time; I absolutely love it. I'm still so humbled that people take time out of their day to read a blurb I wrote about my weekend, or how much I love my husband, and then actually leave a comment!! (Seriously…comments are addicting…I love them). I also love getting a glimpse into regular people's lives…So many who call themselves "ordinary," and have an ability to make me laugh (and cry) out loud, who are insanely artistic and creative, and overall live daily lives that just inspire me.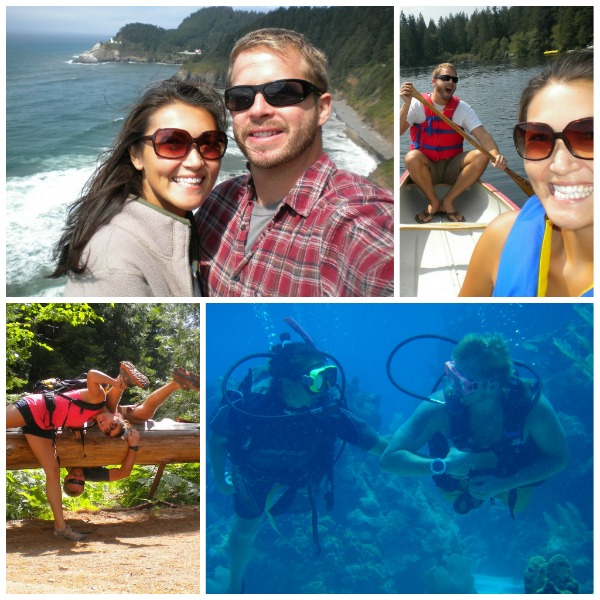 What can readers expect next on this exciting journey with you?
My next major journey of discovery entails house-hunting and remodeling. My husband and I are looking for our first home (which is quite interesting in this market of foreclosures). We actually put a bid on a foreclosed home, but we're currently jumping through hoops to make the transaction happen. People raise their eyebrows when we tell them the house is on Martin Luther King Boulavard–and in Hilltop, the roughest neighborhood in Tacoma. Remember my tag line? Taking the path less traveled….
Other popular posts from Discovery Street:
On Becoming The Wife Of A Pastor: "I wanted to share with you my husband's response to a question that was on one of his applications."
How To Travel With Your Spouse: "Whether it's your honeymoon, a weekend trip or a family holiday, I found it's really important to know 3 specific things about your spouses travel style."
The Proposal: "there is a ring on my finger, phone calls have been made, Facebook status has been updated, and finally….here is the story…"