This post may contain affiliate links which may give us a commission at no additional cost to you. As an Amazon Associate we earn from qualifying purchases.
New to SITS? Welcome!! Go read this to get started.
Today's featured blogger is Things I Can't Say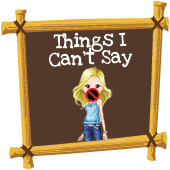 She has this really great post about
meeting a dreamy guy on the beach
after a hard break-up.
Heather: Her blog is her special place to say whatever she wants. That. is. BRILLIANT!! That's it. I'm creating a secret blog under an alter ego. I've got stuff to say too.
Tiffany: She lives on the coast of Carolina. I've heard that is such a pretty place! She seems to love it and has set down happy roots there.
We have a great discussion going on in our Blog Frog community about blogging pet peeves. Come join in the discussion and tell us what you think.
SITS Girls is coming to:
San Francisco, Philadelphia and Austin tickets are on sale now!
Want to get an email each time we post? Just click here.
And, as always, when you see this: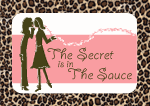 LEAVE A COMMENT.