This post may contain affiliate links which may give us a commission at no additional cost to you. As an Amazon Associate we earn from qualifying purchases.
Today's featured blogger, Embracing the Spectrum, gives us a peek inside her world, and all of the love, joy, and hope she carries with her every day.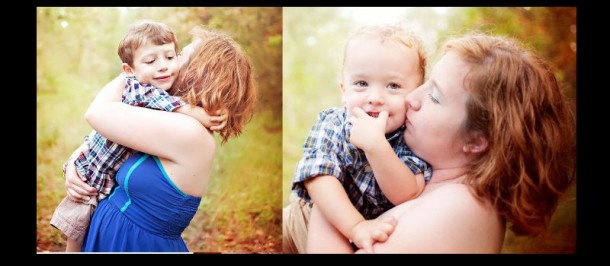 I can't promise rays of sunshine every day, but we're a family and there's plenty of love here. Living life on the spectrum with seven-year-old, Squeaker, and my three-year-old, Big Guy, presents all sorts of challenges, but it also presents us with all sorts of opportunities for growth and learning. This blog came about when my son got diagnosed with Autism in June 2011 and I realized I wanted to spread the message that people with autism are people just like everyone else. My biggest message is that every day I get to embrace both of my children, I feel blessed as a mother. Through the ups and the downs, I carry on a message of hope for the future and unconditional love for both of my children.
Favorite Posts:
Go visit Embracing the Spectrum and share the comment love! Remember to comment below for roll call.