This post may contain affiliate links which may give us a commission at no additional cost to you. As an Amazon Associate we earn from qualifying purchases.
New to SITS? Welcome!! Go read this to get started.
We'd like to thank everyone for making the Second Annual SITSmas party such a huge success. You have helped make 2009 so amazing and we can't wait to see what 2010 will bring. Blog on!!  If you'd like to check out all the SITSmas cards, that list is here.
Today's featured blogger is Energizer Bunny's Mommy Reports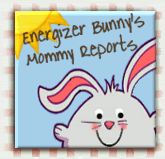 Heather: This is one very busy blogger! She's got some really fun reviews and giveaways. Don't you just love bloggers that love to give away things?
Tiffany: I do love bloggers that give away things. I also love bloggers that like to win things. It's all just one, big, happy situation.
There is a fabulous auction being held for The Liz Logelin Foundation, as well as Anissa Mayhew at the following blogs:
Want to subscribe to SITS and get an email each time we post? Just click here.
And, as always, when you see this: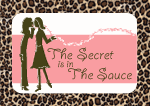 LEAVE A COMMENT.