This post may contain affiliate links which may give us a commission at no additional cost to you. As an Amazon Associate we earn from qualifying purchases.
Liza from
(a)Musing Foodie
is the author of a food blog that will not only entertain you, but will also leave you drooling for some pretty amazing meals. Read on to learn about what makes this (a)mazing food blogger tick!!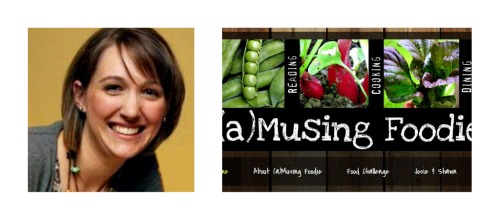 Can you tell us what inspired the title of your blog?
I'd had "(a)Musing" in my head as something to use for a while before actually finding a place for it in a blog title. My day job involves a lot of road time, which means I'm on the road by myself listening to hours of NPR, which (in case you didn't know) often has food-related content peppered throughout the day. More often than not, I felt myself wanting to express opinions, both positive AND negative about the food stories I'd hear. And from there blossomed the blog title "(a)Musing Foodie," as in…a foodie that likes musing about things (and is maybe a little amusing sometimes – ha!).
What are your goals for you blog? Do you have any?
Goals. Yes, I have goals. I would love for this blog to be a vehicle that ultimately segues into publishing a book. That's the big goal, and while lofty, I do feel that it's a realistic and attainable goal within the next five years. A more short-term goal is to acquire additional small writing opportunities, and increase readership and interaction with my readers, followers and fans – on
the blog
,
Twitter
and
Facebook
.
What can readers expect to find when visiting your blog for the first time?
It depends on the day! (a)Musing Foodie's theme is "Eating, Reading, Cooking, Dining, Writing" – in no particular order. I consider myself a down-to-earth foodie, so some days you'll find me talking about a family-friendly casserole, and other days I'll talk about a 5-star restaurant you would never set foot in with kids. I'm a big believer in supporting local farmers, so I also talk a lot about seasonal food, farmers' markets and CSAs. One common theme for the blog (well two actually): food and snark. Love me some good sarcasm and humor!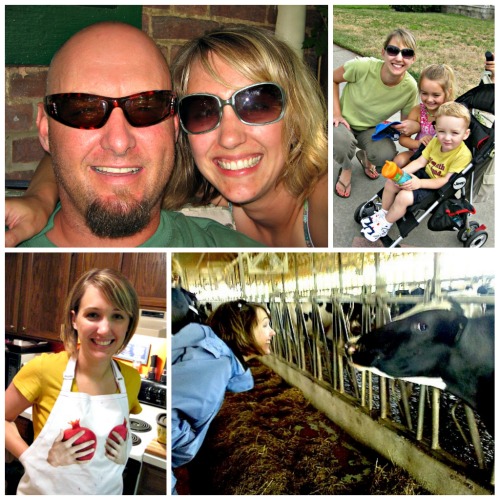 Will you share a favorite recipe that is a big winner in your household?
Other than recipes, cooking, reading, or writing…share a hobby you're passionate about. 🙂
Is there life beyond kids, cooking, reading and writing? Absolutely. Giving back to the community is a passion I've been able to feed this past year through my participation in Leadership Frederick County (LFC is a non-profit group sponsored by the local Chamber of Commerce). As part of the LFC program, I've been involved with several non-profits in our area, helping them with projects they otherwise couldn't afford to work through. I graduate from the year-long program on June 1, and am going to continue volunteering with the Leadership Frederick County Marketing Committee. My hope is that LFC continues to foster a better understanding and awareness of how local residents can create a sustainable future for our growing community.