This post may contain affiliate links which may give us a commission at no additional cost to you. As an Amazon Associate we earn from qualifying purchases.
I'm not sure there's anything Katie from Food, Wine, & Mod Podge can't do! I mean what more do you need in life? Read on and discover what inspires this crafty cook.

Like you, I love food and wine, but I have to ask…what the heck is Mod Podge?
Mod Podge is a decoupage glue that was super popular in the 70's, and has been making a comeback!  It's made by Plaid, and works as a glue and sealant for any type of project.  They even make special formulas for fabric, outdoor projects, and more!  Check out Mod Podge Rocks for great project ideas every day!  As for my blog, using "Mod Podge" in the title just implies that I love to craft and DIY 🙂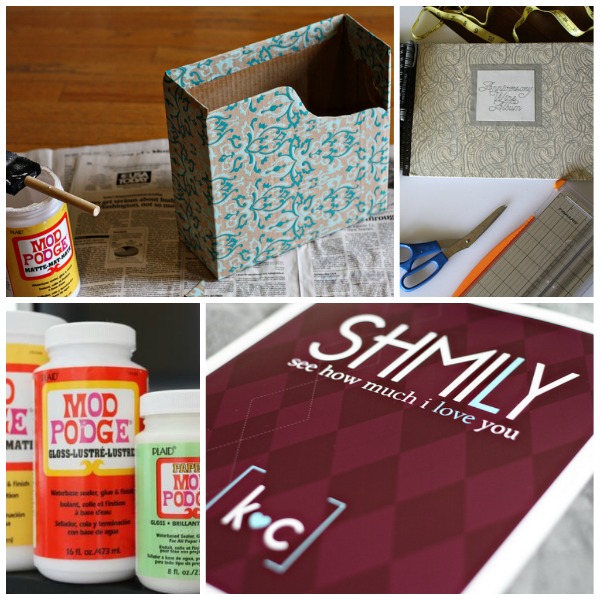 If you had to choose one of your most favorite crafts you've completed to date, which would you choose and why?
Definitely my favorite craft is the wine label collage art that I made.  It's a huge 30×30 canvas, covered in wine labels of every shape and color.  It's also the project that got me started blogging, and hooked on Mod Podge.  I started the blog to track my progress and give my parents a chance to follow along, and then I kept going from there!  You can check out the whole story and final pictures here.
How often do you blog? When do you find the time?
I try really hard to blog twice a week, mixing in new recipes, craft projects, and other fun related topics.  Although I've got to say, it's pretty difficult!  I work a beyond-full-time job and only have a couple hours at night to spend with my husband before we have to go to sleep and do it all again.  But I've found that without the blog, I wouldn't have the drive to explore new recipes in the kitchen, or get around to all those projects I've dreamed of.  So it's a delicate balance, but blogging really keeps me accountable to do the things that I love!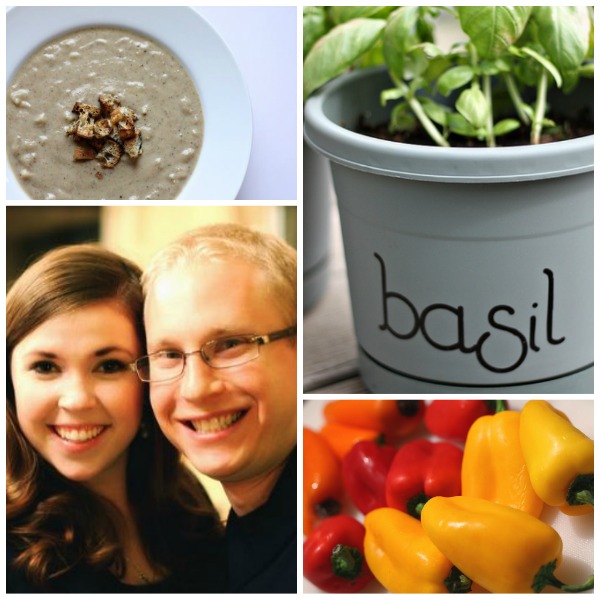 What advice can you give bloggers who are interested in starting a blog in a similar niche?
Find your voice!  In the beginning, I know I struggled a lot with what direction I was going to go.  Even "food" can be a diverse topic – was I going to do recipes? Review restaurants? Talk about chefs?  I go back and look at my old posts waaaaay back in the beginning, and can tell I was struggling to find my niche.  Now I feel like I've found exactly the space where I want to be and where my readers can predictably get what they're looking for.
What do you love most about blogging?
I love that it's a way to share my favorite projects and recipes with other great bloggers.  I've learned so much through the blogging world and found so much inspiration, I love that I'm contributing to this big blogging world!
Other popular posts from Food, Wine, And Mod Podge:
DIY Magazine Holder: "This past weekend, I finally decided I had had enough; those magazines needed a home!"
Grilled Chicken Flatbreads with Grilled Corn-Tomato Salsa: "This recipe is one of my favorite new dishes that I made up recently."
The Story of the Dishwasher: "About 6 weeks in to our new little life, I noticed the dishwasher was not working quite right."