This post may contain affiliate links which may give us a commission at no additional cost to you. As an Amazon Associate we earn from qualifying purchases.
I just adore today's featured blogger! It is so fun to feature someone whom we've met "in real life".
She did an awesome guest post for us on How to Help Children in Foster Care– GREAT tips.
Welcome Penelope of Foster to Forever. She is just amazing!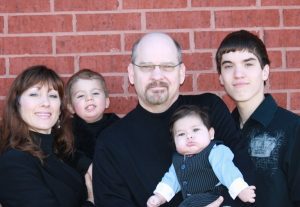 I'm Penelope, a mid-40s first-time mom that beat infertility through the miracle of adoption – through foster care! And a miracle it is!
At Foster2Forever, I share our rollercoaster adventure of foster care, adoption and parenting traumatized children. Our lives can change in an instant with just one phone call! Foster kids may stay with us for a few days, weeks or months, and even forever! We adopted our Stinkpot, brought to us as a neglected 8-month-old foster baby, and I really struggle (& need advice) with parenting this strong-willed little boy! And you won't believe the miraculous true story of our most recent quasi-international adoption of our Lil Bit (sign up for our e-book). Oh, and one birthmom is pregnant again…
Join me as I share our struggles and joys of parenting once-neglected children! I'm a Bloggy Boot Camp Austin alumnus and look forward to meeting more SITS Girls at BBC Dallas!

Take 5 seconds to roll call below, and then head over to Penelope's place to shower her in comment lovin'!