This post may contain affiliate links which may give us a commission at no additional cost to you. As an Amazon Associate we earn from qualifying purchases.
New to SITS? Welcome!! Go read this to get started.
Okay, so as you may remember, we told each other when we started SITS that our birthday presents to each other would be feature days on our birthdays. Well, yesterday, Heather celebrated her birthday and so in keeping with tradition she gets to be featured today.
So, without further ado, we give you Mindless Junque
We are coming to Baltimore! Join us.
Want to subscribe to SITS and get an email each time we post? Just click here.
And, as always, when you see this: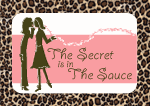 LEAVE A COMMENT.