This post may contain affiliate links which may give us a commission at no additional cost to you. As an Amazon Associate we earn from qualifying purchases.
Hope you enjoyed a wonderful weekend!
Today, we welcome MJ of A Girl Named Michael to the spotlight.
What a great name for a blog- you KNOW she has to say, "Yes, a girl named Michael" all the time. MJ is such a cool nickname though- reminds me of Spiderman's love interest.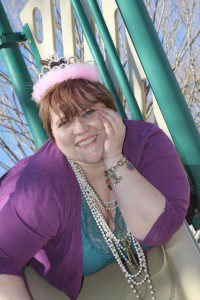 Here is what else MJ has to say about her piece of blogland:
My name is Michael (I prefer MJ) and I am a girl…I have been using that sentence to introduce myself my whole life. My blog is all about the strange thoughts and adventures of a small town girl (me) full of contradictions. Or that what I say my blog is about, my mom thinks its all about sex and underwear, The BF thinks its only about the dumb thinks he says but its really about me just rambling on and on about nothing. I'm the Seinfeld of the blogging world. That's me A Girl Named Michael.

Here are some gems she thinks you'll enjoy:
Dating your Friend's Ex Husband
Now you know the drill:
1. Leave a comment below to roll call
2. Go comment onto MJ as you would want to be comment onto you!