This post may contain affiliate links which may give us a commission at no additional cost to you. As an Amazon Associate we earn from qualifying purchases.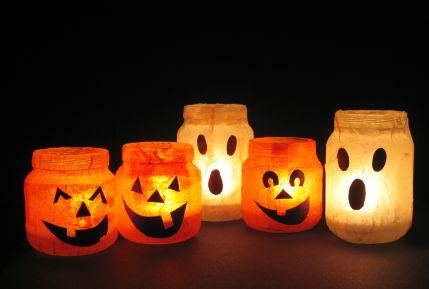 Do you love Halloween as much as we do?
You should.  Or maybe you will soon.
We are celebrating Halloween in a big way here on SITS this year.
Because bigger is always better.  And because pumpkins are good.  And because we love you.  All of you.
In honor of Halloween, we are planning to host three days of MckLinkys, inviting our readers to write about different topics related to the ghostly holiday, and then link-up their posts here on SITS.  In doing so, everyone will automatically be entered into a giveaway for a Canon Rebel T2i.
Let's say that again for effect.
A Canon Rebel T2i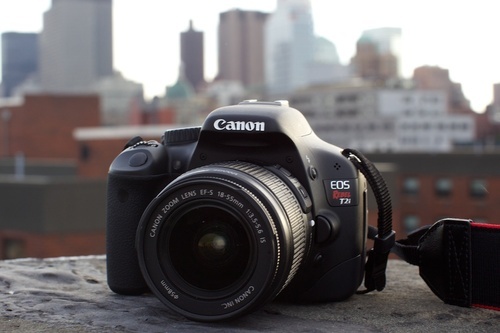 The kind of camera that enables Pioneer Woman and Dooce to take amazing pictures for their blog.  Even Gizmodo says it's great:
Canon's Rebel T2i is an incredible camera—everything a first DSLR should be. It takes fantastic photos (and, crucially, video) for the price, it's easy to use, and perhaps most importantly, it's a camera you can grow with.
And, its not just the body- lens included.
We meant what we said.  We love our community.  Each of our readers is as much a part of SITS as Tiffany, Kathy, and I are.  Giveaways like this are our way of showing our appreciation.
Here's how you can get involved:
For three days next weekend, stop by SITS and link up your post on the following topics:
Saturday, October 30: Ghosts of Halloween Past
Create a post that includes a picture and description from Halloween past.  This could be a memorable Halloween from when you were a child or simply a cute story and picture from just last year.
Sunday, October 31: Creepy, Crawly Creations
Create a post describing something that you've created for Halloween.  Anything qualifies…costumes, recipes, crafts, party invites, treats, decorations, whatever you can come up with!
Monday, November 1: Halloween Parade
Create a post that shows us what you (or your kids) dressed up as for Halloween this year.
Each post qualifies as an entry.  We'll also have other ways to enter on Twitter and Facebook, but the posts are something you can start to prepare for now.
So get ready!  After all, you never know.  Maybe you'll be the one to walk away with a fabulous camera that will allow you to take your blog to an entirely new level!
* * * * * * * * * * * * * * * * * * * * *
If you're feeling as excited about Halloween as we are, then let's have some fun today.  Head over to our Facebook fan page and share pictures from your Halloween past.  You can also visit our discussion forum to talk with your tribe about post ideas and how you are celebrating this year!
* * * * * * * * * * * * * * * * * * * * *
Would you like to be featured on our website and get a nice bump in traffic and followers? Then let us showcase your blog! Read about how to get involved here.
And, as always, when you see this button:
Be sure to support your fellow SITStah & leave a comment!