This post may contain affiliate links which may give us a commission at no additional cost to you. As an Amazon Associate we earn from qualifying purchases.
Hello SITStah's.
Happy 4th of July!
On behalf of everyone at The SITS Girls, we hope you and your family have a wonderful holiday!
Make sure to take lots of pictures and post them on Instagram. We'd love to see all the fun you're having today. Make sure to use the hashtag #SITSSummer!
And if you haven't already, be sure to head over to our Facebook fan page to see all the great community building we're hosting everyday for the month of July. Such a fantastic way to grow your following and do something new.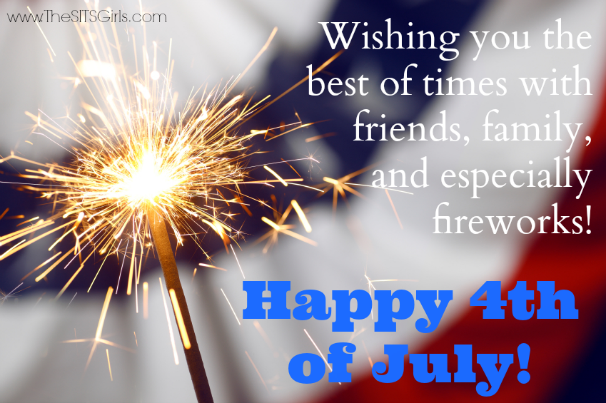 Featured blogger will be back on Monday, July 8. See you then!