This post may contain affiliate links which may give us a commission at no additional cost to you. As an Amazon Associate we earn from qualifying purchases.
Kanndice from Get Healthy Momma is a mother who is passionate about creating a green living environment for her kids that is both healthy and safe.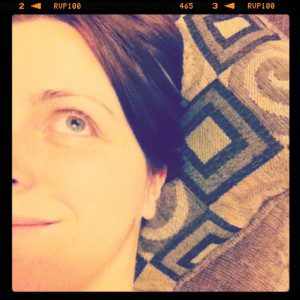 Your blog title makes it clear what the focus of your blog is. What inspired you to focus the content of your site on healthy living?
I started my blog when I was at my heaviest weight, about two years after I had my daughter. I was hoping that by putting my "stuff" out there, I'd have the motivation to really work on me. I wanted my audience to keep me accountable and encourage me along the way.
When my blog goals changed, to more of a healthy living blog, I just wanted to start spreading the word about things I loved- my children, the environment and taking care of our world.
How have your goals for your blog changed since you first started blogging?
Just shortly after I started my blog, I got pregnant. This obviously meant I couldn't focus on my weight loss goals so I turned to more of a total, all around healthy living blog, which focuses a lot on my kiddos. My blog is now more of a place that I can express who I am and what I love – my kids, family, cloth diapering, living green, knitting, etc.

What tips can you offer people who want to get real with themselves and start living healthy?
Keep it simple, make it fun and take is slowly. Don't make big plans and set goals to change everything all at once (this goes for weight loss, greening your home, eating healthy, etc.). Setting big goals is cause for failure. It's true. I've done it MANY times. By setting smaller, more attainable goals, it's much more exciting when you're able to reach it.
A few examples –
Don't take up running and plan to run a marathon in a month if you've never run before. Start with walking in the evening with your family. Each evening walk a little bit further. This is a great time to get out, explore your neighborhood, spend time with family and get exercise. TIP: Bring a camera for some great candid shots of you and your wee ones! 🙂
Rather than throwing away all cleaning supplies that are unhealthy to you and your family at once and changing everything to vinegar and water, start with laundry detergent. See how this affects your family, then move to cleaning your floors, use baking soda and vinegar. Slowly introduce safe alternatives into your lifestyle. Get used to the ideas first so it doesn't ruin the whole process.
Other than healthy living, what is something you're passionate about?
I am passionate about my family. They mean the world to me and I couldn't be happier being a mom and a wife. I tell them every day how happy I am to be their mommy and how I feel like the luckiest person in the world to help raise them and teach them to be the best people they can be.
The best thing about being a mother is I can influence my children at such a young age to grow up green by recycling, composting, hanging clothes on the line instead of using the dryer, using cloth diapers, etc. I know we are making the right decisions for our children now and in the future!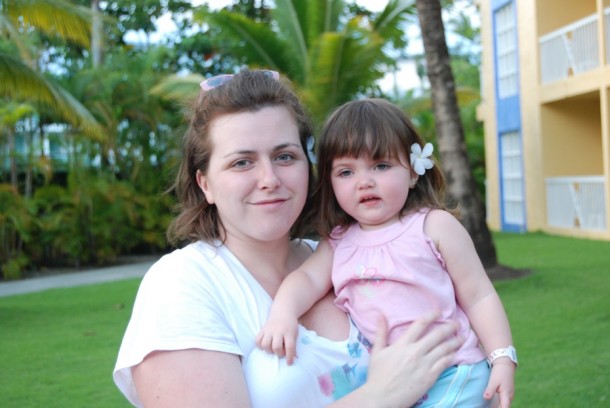 In what way have you benefited most from blogging?
The community of people I've met online from blogging has been incredible! Everyday I am inspired by the knowledge, kindness, and awesomeness of other bloggers. I love being part of all of it!
Why We Chose Cloth
: All I can think about is how many diapers I changed this year…holy smokes!