Christy from Home-Mom believes home is "where mom is" and she lives her life accordingly! With four little ones at home to keep her busy and a whole lot of personal interests, there is never a lack for topic ideas at Home-Mom!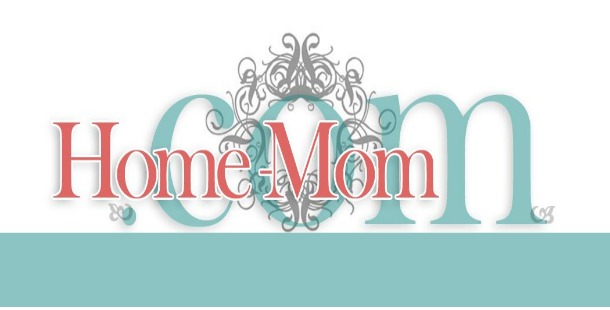 How long have you been blogging and what inspired you to start?
Home-Mom.com first started back in 2007 to incorporate all my family's home activities. I wanted a place to document our recipes, home births, and new home school journey. I chose the name to make a cute email address (that I don't even use) Stay@Home-Mom.com.
Last year I started to host blog hops, craft hops, host reviews and giveaways because it was fun. Then I soon found it was tons of work and I'd forget to host my own hops. Home-Mom has now evolved even more into a place for in-depth reviews with occasional giveaways and a few posts about me and the fam.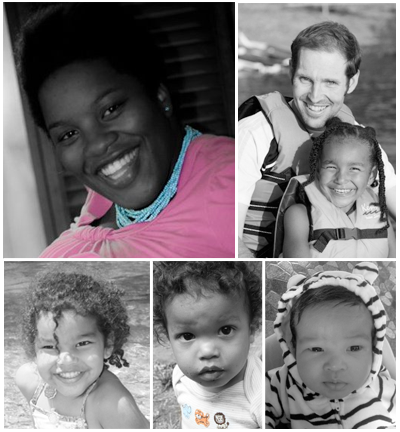 What can readers expect to find when visiting your blog for the first time?
In real life I'm all over the place with way too many interests so my blog is pretty much the same. Hopefully I've categorized my topics so readers can find topics that interest them. I hope to help other bloggers with my tutorials. On facebook my fanpage is all about supporting moms who make and sell from home through promotions and I use twitter for more daily thoughts and tips.
We use cloth diapers but I'm no expert. So I want to point people in the right direction to find the experts.
We homeschool so I try to share great resources for moms wanting to make that transition.
Photography is a passion of both The Hubs and I. I'm still learning that too.
I have had 3 home births one of which was unassisted. I'm still working on writing all 3 birth stories.
I've decided not to point the finger at myself so much but showcase products useful to parenting and moms who are also working to stay at home through things they make and/or sell.
In what way have you benefited from blogging?
I did dream of being a journalistic type reporter. This is my comeback in a way. I have received some free items and money even.
Truthfully nothing thus far has come close to covering what blogging is really worth. Blogging has been a great Release for me but can be time consuming.
Another benefit of blogging is discovering other great bloggers like Dana at MADE and Ashley at Make it and Love it. Because of them I've started my own online boutique momMADE, something I don't think I would have ever done if they didn't make it look so easy. It's def not easy but in my year of blogging regularly I've found a new confidence outside of being just mom.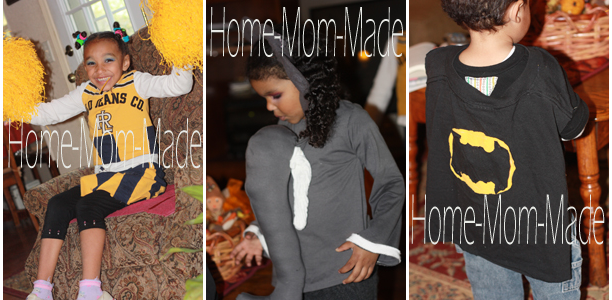 You say you're now living the dream, but that "dreams aren't always what they seem", can you explain what you mean by this?
There is a huge shock in finally being able to stay at home with your kids. It's like you sit there and say, "Now What?" It's a full time job with out pay raises, pats on the back, or conventional rewards. I've finally been given that opportunity to live out my dream. When I say "Dreams aren't always what they seem" I mean work wasn't what I thought I was signing up for when I became a mom. I thought my house would stay immaculate, things would go my way all the time, and I'd have the most well behaved children.
I've had to unlearn a ton of makebelieve. I still have that image the perfect stay at home mom in pearls smiling while she cleans up after her family, HA.
Staying at home can be trying but it's really only for a little while. An investment that will benefit me and my children for a lifetime .)
What advice can you offer other women who would love to quit their jobs and stay home with their kids while making money blogging?
There can be money made from blogging. I'm still waiting to rake in the dough it takes to replace a full-time income. Our family dream is to be a Work-at-home-family.
Right now my blog focus is to make my blog actually Work for me through affiliates, helpful tutes, and ebooks. I wrote a post about monetizing your blog, How to Bank with your Blog, after reading momcomm's post on affiliates. It got me super pumped on monetizing Home-Mom.
Look at the pros! I look to you Kat for writing prompts, I haven't participated much but I look at your readers and how they flock to your site daily just to see what you've said. Ree at The Pioneer Woman is a huge hit. She was my major role model in incorporating the 'Everything Niche' early on. I still use her site as a homeschool and photography resource. I already mentioned MADE and Make it and Love it. That has to be my best advice, don't copy others' blogs but watch what they do and do it in your own way.
Numbers aren't everything, followers, fans, readers, blog for yourself and if a 100 or a few hundred people want to listen you've got yourself an audience
Other popular posts from Home-Mom.Com:
DIY Water Birth (Mid Wife Not Included)
Home-Mom's into Fitness
Update your Facebook Fan Page Username