This post may contain affiliate links which may give us a commission at no additional cost to you. As an Amazon Associate we earn from qualifying purchases.

Kira, from Just Like June, calls herself a "modern woman with old fashioned tendencies". She loves to take care of her family, but writes about the importance of taking care of herself as well.
Why do you blog?
I adore my life, I adore my home and I adore being a homemaker.  There are a lot of blogs ran by Moms that have negative undertones to the effect of "I'm just a Mom."  I blog to say that it's (more than) OK to be an educated, free-thinking woman and still be a homemaker and stay at home Mom. Women fought for your right to choose.  Once you stop wallowing about how miserable it is and how undervalued you are, you might find that you can be good at it and *gasp* actually like it!
What can readers expect to find when visiting your blog for the first time?
You'll notice from the banner that I love to get in the kitchen, but the blog is more than that.  It's a place to find housekeeping tips, common sense etiquette answers, and posts on keeping the spark in your marriage, all with an old-fashioned twist.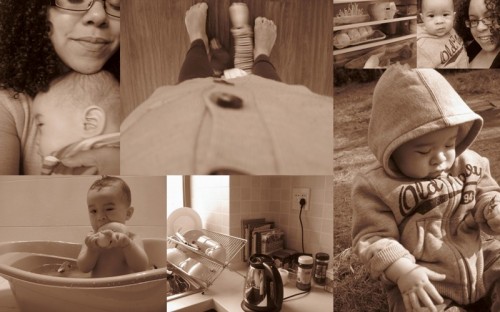 Your passion on your blog is homemaking, what advice do you have for women who are trying to balance this with an job outside the home?
My best advice is to multi-task and work a little overtime.  I know you're exhausted and at the end of a long day, the last thing you want to do is housework.  However, if you do one major chore per night (a load or two of laundry, cleaning a bathroom, etc.) and you make sure your kitchen is clean each night before bed, you'll have the whole weekend to really be with your family without the house getting in the way.
You left your job to be a stay at home mom, what do you miss about working outside the home?
Absolutely nothing.  Here's the secret: This is my career right now and I take it very seriously even if other people don't.  I learn new things, am always finding ways to improve my housekeeping and my relationship with my son, and I get to spend every single day doing what I love.  It's the best "job" I've ever had because I'm guaranteed to laugh, learn, love, and really live every day of my existence.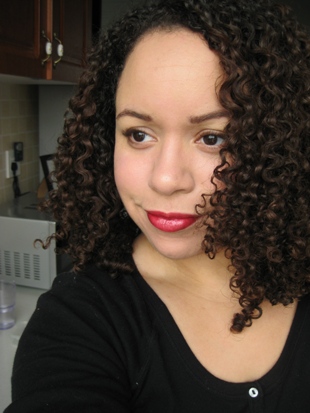 If the SITStahs were coming to your place for dinner TONIGHT, what would you prepare for us?
Oh dear!  There's a lot of you lovely ladies and you're coming tonight?  I'd probably bake a loaf of cheese foccacia, start with a spinach, walnut and Gorgonzola salad with pears poached in port wine, stuff some shells with roasted mushrooms, ricotta, and leek, and serve it with some roasted garlic whipped potatoes.  There would be more Pinot Noir than should be legal and we'd end with something sinful like a white chocolate raspberry cheesecake or a Viennese chocolate tart with whip cream 🙂 I love a challenge!
Other popular posts from Just Like June:
I'm perfect- A personal post: We all have our flaws…or do we?
My favorite soup- Red Veggies with Barley: The perfect winter snack.
The Challah French Toast my family is addicted to: Easy and delicious? This is my kind of breakfast!