This post may contain affiliate links which may give us a commission at no additional cost to you. As an Amazon Associate we earn from qualifying purchases.
Rachel from the Hot Pink Polka-Dot is…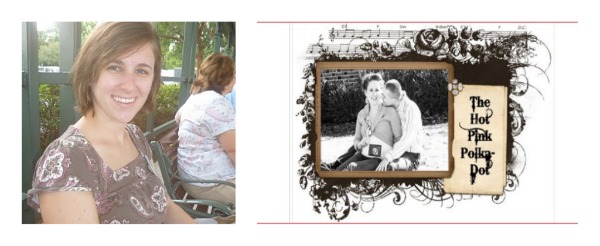 The Hot Pink Polka-Dot…okay, what's the story behind this one? How did you come up with the title of your blog?
The title of my blog was born out of a joke. When I was working in the interior design field, I always thought that for such a creative field, design firms had the most unoriginal and boring names. John Smith Design Company, Jane Doe Interiors, etc. So I would joke about how a business named "The Hot Pink Polka Dot" would be far more creative and attract more attention. I figured I would put my faux interior design company name to use as my blog name and thus, The Hot Pink Polka Dot was born.
You have been blogging since 2008!! If you were to start your blog over today, what is something you would do different?
If I were to start blogging over today and could do something differently, I would have started blogging sooner and be a little more diligent about blogging our experiences and adventures.
What can readers expect to find when visiting your blog for the first time?
A little bit of everything really – military life, married experiences, parenting adventures, recipes, interior design ideas, home improvement projects, all with a good dose of humor along the way. If my blog were a design style, it would definitely be eclectic.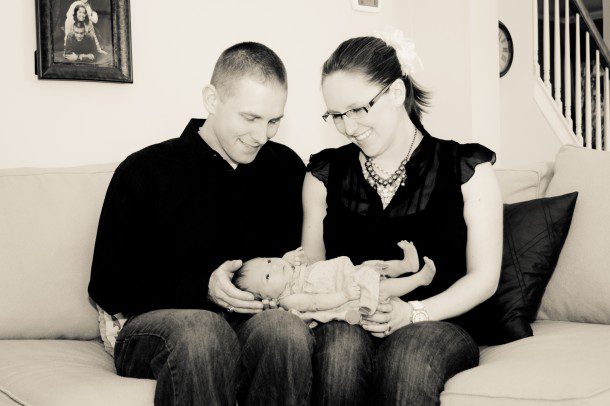 Balancing a life in social media with the other demands we face can be difficult…how do you find the balance?
I try to carve out a little time each day to blogging and other social media. I find blogging relaxing and my little bit of me time but, ultimately, family comes first so there are days I may not blog because we are out living life, and I am okay with that. 🙂
What do you value most about blogging?
When my hubby and I got married we had an older friend say to us, "Make sure you write down all that you do as you embark on your new married life because you will quickly forget it." How true it was when two years in to our marriage and I decided to start blogging that I had forgotten some of the events and memories we had when we were first married. I wish I had started this blog much sooner as it is a great way to keep a record of what we are doing!
Other popular posts from Hot Pink Polka Dot:
We really are like everyone else, dealing with school loans and all.
One of our favorite rooms, the nursery
A fun post about who I was as a child