This post may contain affiliate links which may give us a commission at no additional cost to you. As an Amazon Associate we earn from qualifying purchases.
I'm a sucker for a good craft blog. Show me how to make something or give me a tip that makes my life even a little bit easier, and I'm a lifelong fan. If you are anything like me, you are going to love today's featured blogger. Her name is Nancy and she writes for the "How To" Homemaker.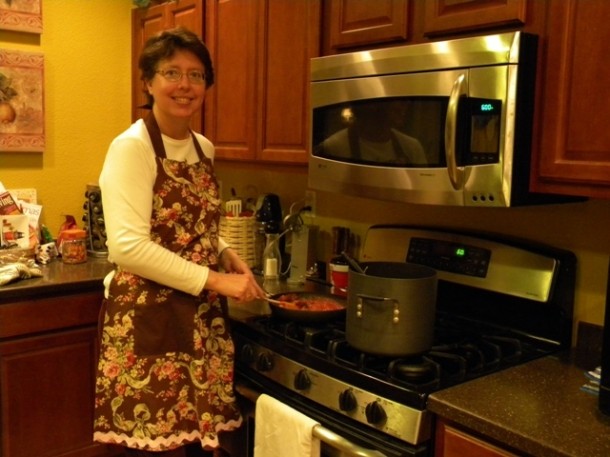 Your site is a gold mine of tips and tricks. What is one piece of advice that you swear by?
My one piece of advice that I swear by is simple. Start every day in prayer and ask our Lord to be with me throughout the day and to make the right choices. I feel like everything we do in life, including our actions and our words, is a choice. The best choices are those that glorify Him and benefit our family, friends and community. So asking God to be by my side helps me make the right choice and that in turn makes everything in life much more manageable.
Where do you find inspiration for your posts?
The inspiration for my posts comes from a plethora of sources. Most are just things I normally do at home, but I will see things in magazines, on the Internet, TV etc. I'll give them a try to see how they work for me. If what I've tried is successful, I turn it into a post. I've been surprised many times in life that friends and family will see me doing a homemaking task in a certain way and they exclaim how easy it looks when I do it and they've never thought of doing the task that way. They just do it the way their mother taught them. Let me tell you, sometimes there are much more efficient and easier ways to accomplish the same thing.
Tell us a bit about your second blog, Basketmaster's Weavings.
I actually have two other blogs. The first is Basketmaster's Weavings. That was my first blog and it started out from my love of doing basket weaving. I wanted to learn about blogging and I thought about what I should blog about and at the time basket weaving made sense. I've woven hundreds of baskets over the years. That evolved into making YouTube videos teaching others how to weave baskets. After doing more blogging, I decided I wanted a place to teach others about homemaking, which is how How To Homemaking came about. Finally, my latest and third blog, Discover Direct Selling, evolved because I got started selling Scentsy. Even there I saw that people could be more successful if taught simple tips in direct selling. With all three of these blogs and my videos, I'm really just teaching. Guess I should have become a teacher as my profession. My educational background is in nursing. I worked in the field for 14 years. I was also a certified Lamaze instructor. Now I'm a stay at home wife and mom to three teenagers.
What is your favorite holiday to craft for?
My favorite holiday to craft for is Christmas. There are just so many fun ideas and things to do both in home crafts and food gifts that I find great fun. My second favorite holiday are people's birthdays. I love making homemade things for someone special in my life!
More inspiration from the "How To" Homemaker…
How to Make a Kitchen Fire Extinguisher
How to Make Your Own Dryer Sheets
How to Do Multiple Make Ahead Freezer Meals