This post may contain affiliate links which may give us a commission at no additional cost to you. As an Amazon Associate we earn from qualifying purchases.
This post has been updated to reflect the May 21, 2012 Time Magazine article, Are You Mom Enough? The mom on the provocative cover is 26-year-old Jamie Lynne Grumet of Los Angeles, a lactation consultant, breastfeeding advocate, and mother of two who blogs at I Am Not the Babysitter. Her blog was featured on our site on March 6, 2012.
* * *
We've got a great blog today, "I Am Not the Babysitter"… Meet Jamie Lynne Grumet of Los Angeles.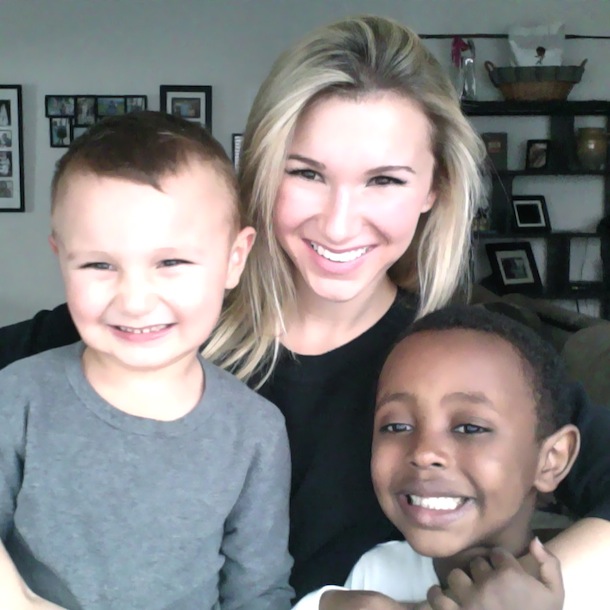 Hi! I'm Jamie. I am a Los Angeles homeschooling mommy chronically mistaken for the babysitter of my children. Our oldest son was adopted from Ethiopia one year ago. Our youngest is biological, born two months premature as a result of me developing HELLP Syndrome in my pregnancy.

My goals for this blog:

Explain the struggles and joys of a transcultural/transracial family.
Bring awareness to adoptive breastfeeding and sustained breastfeeding.
Encourage other mothers to be very present and active in the lives of these true blessings from God, while at the same time not letting their lives be defined by their children.
Read These!
Now roll call below with a quick, short comment and then head over to her place and shower in comment love.
* * *
Interested in learning more about blogging and social media?  Then be sure to click your way over to Bloggy Boot Camp.  It is a one of a kind blog conference experience for women everywhere!