This post may contain affiliate links which may give us a commission at no additional cost to you. As an Amazon Associate we earn from qualifying purchases.
Oh, I am so excited to bring you today's Featured Blogger…..

Jessica's blog is not only beautiful, it's brimming with incredible recipes.
We love her take on cooking:
The term be fearless in the kitchen means exactly that. I want you all to know that it doesn't matter if you know how to "cook" or if you are an experienced chef. Cooking is just an expression of love and a way to create or re-create something that is YOURS. The dish doesn't have to taste like your moms or even mine for that matter. Make the dish taste like YOURS. Recipes are just a blue print for you to use as a go-by. If you don't have paprika well then substitute it with your favorite spice, if you have a bunch of peaches on hand then make something up, toss some flour with oats and butter and you have a peach crisp on your hands! That is the point I am trying to get across to you all. Just be fearless, try anything and everything with no hesitation and you will begin to find that you are one heck of a cook!
Want to impress your dinner guests?
Check out this Heavenly Pork Tenderloin.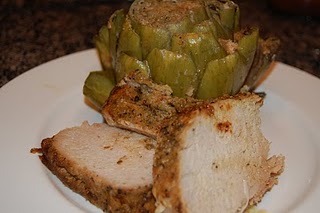 Oh my.
She tantalizes our taste buds with a post honoring the women in her life and a coffee cake recipe to die for.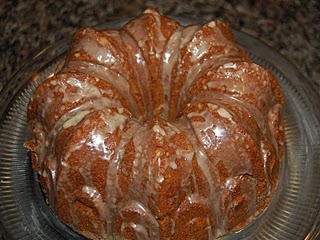 But my favorite part of her blog?
Here page called: Tips and Tricks where she shares such gems as:
A typical bottle screw cap on your olive/vegetable oil, sauces, marinades or cooking wine is considered a teaspoon. So the next time a recipe calls for a tsp of oil just use the bottle cap it comes with no need to dirty up a measuring spoon!
Now head on over there and get ready to bookmark a ton.
* * * * * * * * * * * * * * * * * * * * *
Would you like to be featured on our website and get a nice bump in traffic and followers? Then let us showcase your blog! Read about how to get involved here.
And, as always, when you see this button:
Be sure to support your fellow SITStah & leave a comment!