This post may contain affiliate links which may give us a commission at no additional cost to you. As an Amazon Associate we earn from qualifying purchases.
New to SITS? Welcome!! Go read this to get started.
Many of you have been following Layla Grace and the Marsh family.
A fellow SITStah is doing her part to help out.
Please check this site out and take a look around.
We are at Bloggy Boot Camp Baltimore and Shannon is under the weather- but next Saturday will return to its regularly schedule Sharefest and Awesome SEO tip!
SITS Girls Bloggy Boot Camp now has tickets available for the Phoenix and San Francisco events!
Want to subscribe to SITS and get an email each time we post? Just click here.
And, as always, when you see this: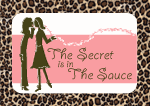 LEAVE A COMMENT.