This post may contain affiliate links which may give us a commission at no additional cost to you. As an Amazon Associate we earn from qualifying purchases.
Beth, from Life in the Bat Cave, is a RN turned homemaker, while she takes time away from her career to raise a family and writes about the process.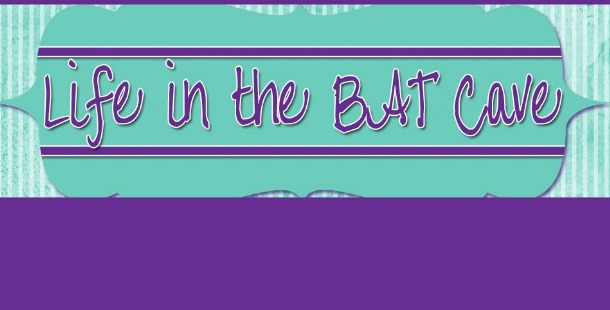 What are your goals for your blog? Do you have any?
I started this blog on a whim so I didn't have any set goals or direction. I find that sometimes this works in my favor because my life is a little bit all over the place and that is what I bring to my blog. My goal at this point is to ramp up my writing and branch out to build my blog presence.
What can readers expect to find when visiting your blog for the first time?
When visiting me for the first time, I think you will see I am a real woman living a real life. I don't put forth any false pretenses, I am what I am. Sometimes I have good days and sometimes bad. You will see them all.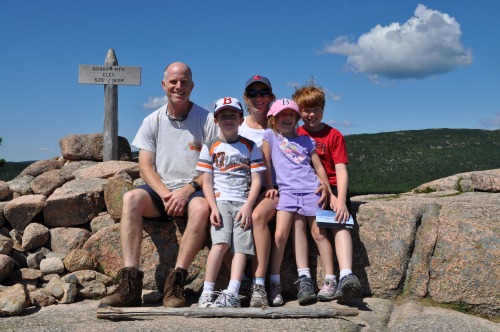 You took a break from nursing to raise your three kids, what do you miss most about working outside of the home full time?
THE PAY CHECK! There are so many projects around the house that need to be done and I have to spread them out further than I'd like because we only have one paycheck coming in. I don't miss punching a time clock one bit.
You had three kids in three years…what advice can you offer other moms who are barely hanging on with little ones in the house?
HANG IN THERE!!! It gets better, I promise. There were times I was ready to be carted away to the loony bin but I held on for dear life and emerged on the other side. Life is crazy but never dull around here!
Another piece of advice to maintain your sanity? Take a time out. You need to recharge your batteries to be able to be a good mom. So whether it is a night out with the girls, an hour of quiet at the library, sneaking in a mani/pedi…whatever it is that YOU need to refuel. While grocery shopping without the kids may sound like heaven, that doesn't quite count!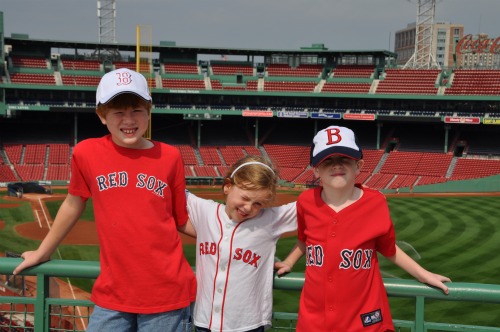 Would you rather have a wildly successful blog or a career in nursing?
Right now at this very moment I have to go with the wildly successful blog! There are some things I miss about being a nurse but they don't out weigh my love of being home. If my blog was wildly successful I might have found my dream stay at home job!
Other popular posts from Life in the Bat Cave:
About a girl named B: Learn even more about the girl in the Bat Cave with this quick list of facts.
Good Parenting or Just Insanity?: Are we over scheduling our children?
Before I was a Mom: So many of us can relate to these sweet words about how motherhood has changed us.