This post may contain affiliate links which may give us a commission at no additional cost to you. As an Amazon Associate we earn from qualifying purchases.
If you have ever wanted to know more about living the Orthodox Jewish life, our featured blogger at  Life in the Married Lane has you covered. She also has great thoughts about motherhood, marriage, and music that you will enjoy.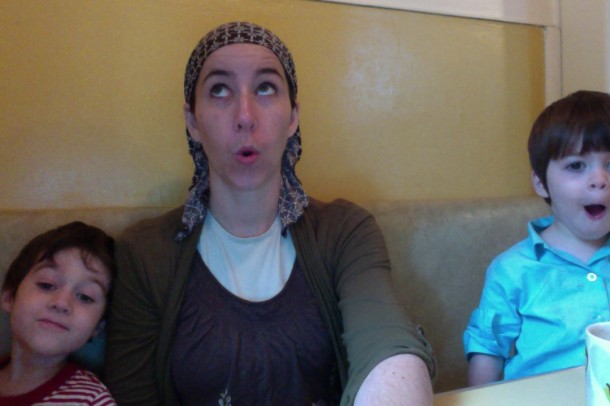 Hi, I'm Rivki. I started my blog when I got married as a way to keep in touch with friends and family who lived far from us. But as life moved forward, our family grew, and more people I didn't know found my blog, I started writing more broadly about life from my perspective as an Orthodox Jewish woman. Mostly, I write about Motherhood (I have three little ones), Jewish stuff (and I'm happy to field questions!), Music (I have a degree in clarinet performance), and Marriage.
Favorite Posts:
Go visit Life in the Married Lane and share the comment love! Make sure to leave a comment for roll call.