New to SITS? Welcome!! Go read this to get started.
Today's featured blogger is Pretty Hair Is Fun To Do


Tiffany: There's just not much that can be done with The Boy's buzz cut. Take it away, Heather!
Heather: I would looooove to do stuff like this with my little girls' hair. The problem is that we can't get past the tangles to do it.
SITS Girls Bloggy Boot Camp now has tickets available for the Phoenix and San Francisco events!
Want to subscribe to SITS and get an email each time we post? Just click here.
And, as always, when you see this: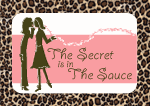 LEAVE A COMMENT.