This post may contain affiliate links which may give us a commission at no additional cost to you. As an Amazon Associate we earn from qualifying purchases.
We made it to Friday, friends. Let's celebrate with a beautiful blogger, both on the inside and out. Please join me in welcoming Deanna from Little Green Bow to our spotlight today.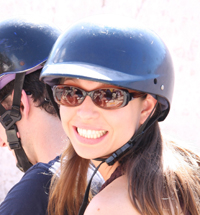 I'm Deanna. A 30-something girl that's found her home in beautiful Boulder, CO. I love traveling, chatting over coffee, laughing, trying new things, and finding ways to meld my creative and analytical sides.

I spend my days working with my husband on an Internet startup and thinking about the property management industry. Since the tech world is dominated by men Little Green Bow is my girly escape where I share DIY projects, personal experiments, yummy recipes, and other life lessons I'm learning along the way.

Life is an adventure! I hope you'll join me.
Three not-to-be-missed posts from Deanna include: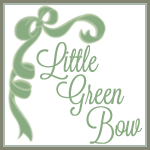 Your job next:
Leave a comment on this post.
Visit Little Green Bow and check out all the fabulous DIY, food, and other pretty, pretty posts, being sure to leave a second comment.
Have a great weekend!