This post may contain affiliate links which may give us a commission at no additional cost to you. As an Amazon Associate we earn from qualifying purchases.
Elena helps her readers understand what it means to live green over at  Life The Green Way, a site focused on "bringing green mainstream".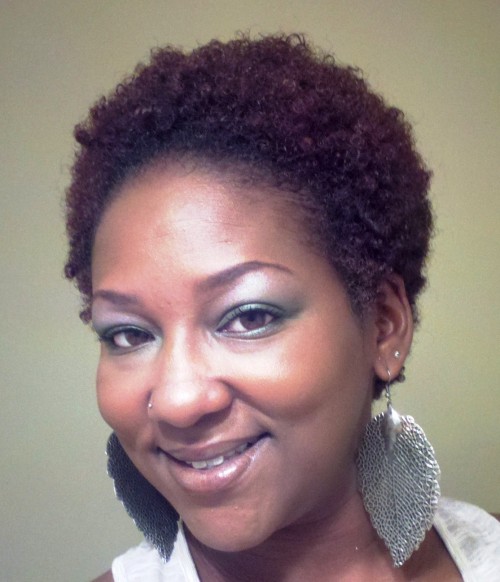 How long have you been blogging and what inspired you to start?
I have always been passionate about taking care of the environment because I was taught to do so at such an early age. Growing up, many things, such as repurposing items, shopping at thrift stores and recycling were commonplace in our home.
I started blogging in March 2009, so that I could share tips with everyday people, like me, on how to "go green" while saving money, too! Blogging seemed to be the best way to reach a vast amount of people at the same time, so I went for it!
What can readers expect to find when visiting your blog for the first time?
They'll see my logo, which I designed myself and am very proud of! 🙂 I hope they will also see how passionate I am about the environment through reading my posts. Besides sharing information, such as the toxins that lurk in cosmetics and fragrances, the versatility of vinegar and how often you should change your pillows, I also share "how-to's" like: 7 Ways to Reuse Your Old Pillows and 12 Tips For Doing Laundry A Greener, Cheaper Way.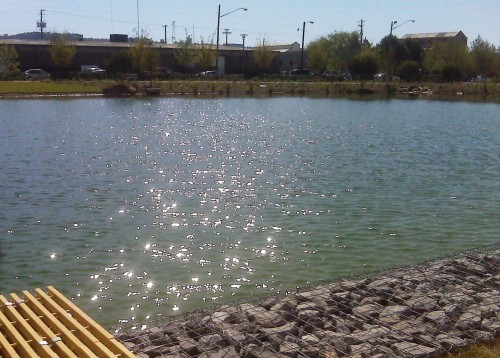 How long have you been living the "green" life?
I had what I call a "rurban" (rural-urban hybrid) upbringing. I was very blessed in being able to spend a lot of time on our family farm in "L.A." (Lower-Alabama). My grandfather, a retired farmer, took the time to teach me and my younger siblings how to manage and care for our land. We learned how to use everything and waste as little as possible. We planted, cultivated, harvested and processed our own food- sugar cane, peas, corn, sweet potatoes, broccoli, tomatoes and so much more. We even learned how to make syrup from the sugar cane we grew! At home in the city, my mom (a stay-at-home mom) showed us how to make spending money by saving aluminum cans and taking them to the recycling center. We'd spend most of our summer days at the neighborhood pool taking swimming lessons, which was big fun for us. Little did we know, we were saving on cooling costs at home by spending time away during the heat of the day. I could go on and on about the many ways we were "green" but didn't really call it that at the time.
Why do you think it is so important for people to live "green"?
I believe that taking care of our environment is a responsibility that we should all embrace. We only have a finite amount of natural resources. In the words of Ralph Nader, "We must strive to become good ancestors."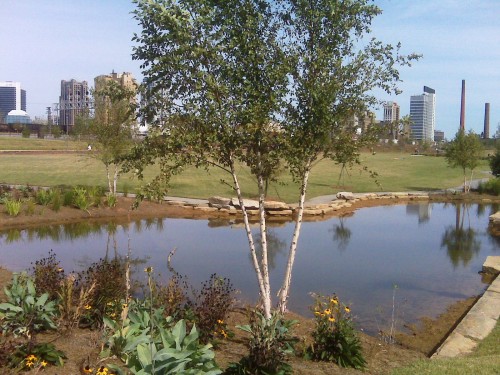 What first steps would you encourage people to take who want to live a greener life, but feel overwhelmed by the lifestyle changes?
Start small! Don't fall for the many green myths that are out there! Small changes do matter- use the power in your wallet to make a difference in the green movement by making greener choices. For instance, when you buy paper goods for your home, e.g., paper towels, toilet paper and napkins, look for products that use high percentages of recycled or post-consumer waste.
Here's what a spokesperson from the Natural Resources Defense Council said that really drives this home: "If everyone in the U.S. elected to buy one package of 100% recycled napkins instead of the non-recycled variety, that act alone would save 1 million trees!" Now that's powerful!
To get started on your "green journey" take my quiz, "Just How Green Are You?" in my post, 8 Easy Ways to Save Green.
Other popular posts from Life the Green Way:
My City Rocks: Birmingham's Railroad Park Nominated for "Best New Park"!
Do You Know When To Buy Organic?
Sustainable 1000: Shane Chats With Me About "Green" in the Magic City