This post may contain affiliate links which may give us a commission at no additional cost to you. As an Amazon Associate we earn from qualifying purchases.
Wow ladies- you really stepped it up yesterday with the new feature blogger format.  SITS is at its best when the featured blogger get lots of love on HER site!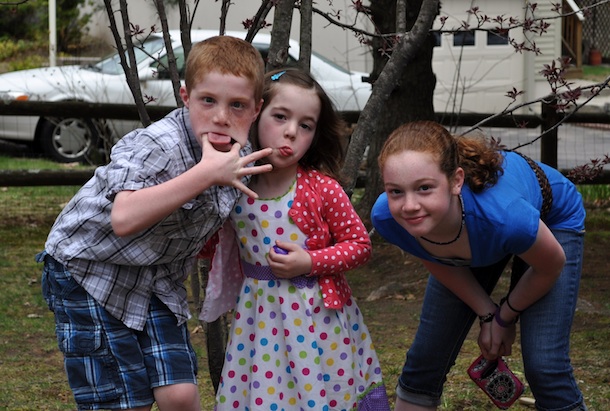 Today's Featured Blogger, Heather, of Making it Work Mom says this about her piece of the blogosphere:
I am a full time working mother to three children, a tween (parenting her is seriously the hardest thing I have ever done in my life), a boy, and a kindergartner.  My children play every sport imaginable, seriously they play everything.   I am also a wife to my SuperHubby who coaches just about every sport they play, which is sometimes good and sometimes not so good.

If you know what I mean….

I laugh at those who ask how I "do it all" or maintain "balance". There is no balance in my life. There is no doing it all. My goal every morning is just to make it through our carefully scheduled day with more laughter than tears. So far I have about a 75% success rate.

Now, your job is to leave a short, simple comment below to "Roll Call", and then head over to Heather's place and leave comments!
Heather's not a hugger.  She makes her case in this funny post, "I Don't Do Hugs."
When siblings work together- even for a moment- its enough to hope.  "Maybe, Just Maybe."
Oh the joy of raising a tween.  Heather shares her tips for tweens in, "Pearls of Wisdom for Tweenstar"
Happy Commenting!