This post may contain affiliate links which may give us a commission at no additional cost to you. As an Amazon Associate we earn from qualifying purchases.
Come celebrate motherhood with Evanthia and Sarahlynne from merelymothers!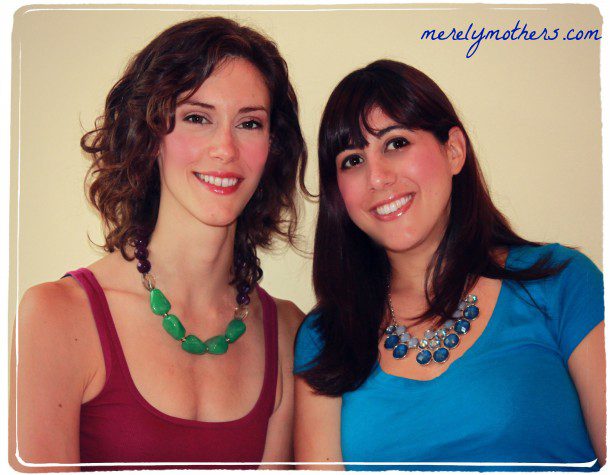 Merelymothers is written by two stay-at-home moms and educators who strive to maintain identities as introspective, creative, modern women. Despite recent debates in the press, we refuse to believe that our choice to be full-time moms is somehow a negation of feminism or a decision to step into the shadows as women (to become "merely" mothers). Our blog celebrates motherhood in all its forms, analyzes our generations' expectations of women and families, and encourages discussion and debate of controversial parenting issues. We love to write about the topics that most people are nervous to talk about. Speak up! Speak out! We certainly do.
Favorite Posts:
Roll call in the comments below then be sure to go visit merelymothers and share the comment love!