This post may contain affiliate links which may give us a commission at no additional cost to you. As an Amazon Associate we earn from qualifying purchases.
Keri is the "tell it like it is" author of Always Curtsy When You Sneeze, a humor blog focused on supporting and establishing a network of folks interested in learning about life before, during, and after the mid life crisis.
The title of your blog is so different! What inspired it?
I was afraid this question would come up. The ACWYS title erupted one evening when in mixed company I felt a ginormous sneeze coming on. There was no stopping it as I stood in the middle of my hostess' beautiful gourmet kitchen. Instead of dashing out of the room in search of a "Depends", I gracefully crossed my legs, extended my arms to my sides as if to take flight and bent slightly at the knees.
You joke about experiencing a mid life crisis…when did you realize this was happening?
My mid-life crisis was realized in the middle of a workday several years ago. I must have been aware of being the oldest person on my team, but never gave it much thought. Then one day around the water cooler my cohorts were discussing sex. I chimed in with a comment that would indicate I too had engaged in sex at one time in my life and every one of them grimaced in great discomfort. That hit me like a ton of bricks, it creeped them out that someone my age would have anything to say about the S word.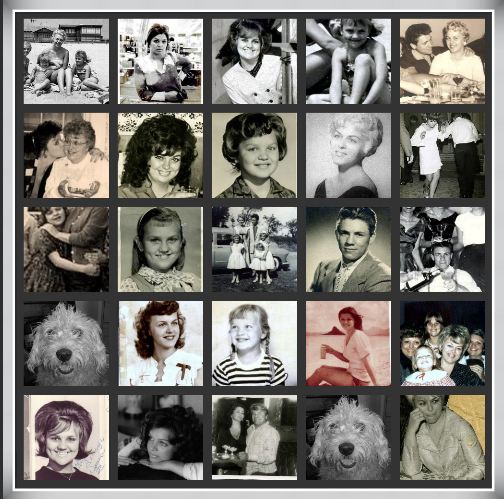 If you had to describe your blog in six words, what words would you choose?
Funny, Candid, Atypical, Sardonic, Nostalgic, Opinionated
One of your goals for your blog was to establish a community of women "in the throes of  "the mid-life experience" too", in a world saturated with new mommy bloggers, has this been difficult?
I don't find being in the midst of mommy blogs to be difficult at all. On the contrary I love reading many of them. What has been difficult though is connecting with people of my own generation who think reading or writing blogs is fun. Frankly speaking, I've been insulted on more than one occasion when friends or family members don't take the time to occasionally look in on one of my blogs. After all, it's how I spend a lot of my time. How dare they be dismissive of that? LOL
What advice can you offer women looking for support through a mid life crisis?
Stop buying cheap foundation garments
Never admit to anyone under the age of 45 that you ever had a sex life
Change your hairstyle if you haven't in the last 10 years
Get and stay acquainted with basic computer/media/cellular technology. How else are you going to know what everyone's talking about?
And finally, be gentle with yourself, this is only the first hundred years.
Other popular posts from Always Curtsy When You Sneeze:
SCHMECKLE SYNDROME!
WHAT A SHELF LIFE!: I Googled the word "aging" yesterday and this photo popped up…
A TRIUMPH OF DEPLOMACY: A conversation about the differences in how men and women age