This post may contain affiliate links which may give us a commission at no additional cost to you. As an Amazon Associate we earn from qualifying purchases.
It's Friday! Can I can a "Woot! Woot!"?
No? How about a high-five? That's better.
Today's lovely lady has a welcoming blog that we just know you're going to love. Let's give Krisinta of My Traveling Troop a warm welcome!
We so appreciate and support our troops and their families here at SITS and Kristina's military mom blog deserves lots of love and attention from us today. Plus- how adorable is she? We are LOVING that polka dot blouse.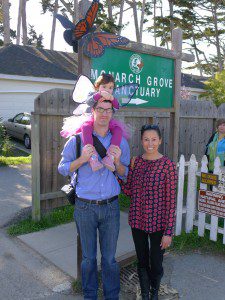 Meet Kristina:
Hello! My name is Kristina Doss. I am a Navy wife, mom and journalist. I also chronicle my military family's journey moving, living and traveling around the world at the blog My Traveling Troop. Currently, my family lives in sunny California. Our next stop is somewhere in Asia. Come on over and explore the world with us!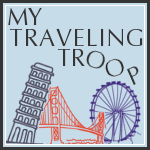 Kristina would love for you to check out these posts:
A Walk in Point Lobos
Time to Roll Call by leaving a comment below and then head over to Kristina's blog and leave her that love and support we call comments!