It's Friday! Before you start your weekend meet today's featured blogger Misadventures with Andi!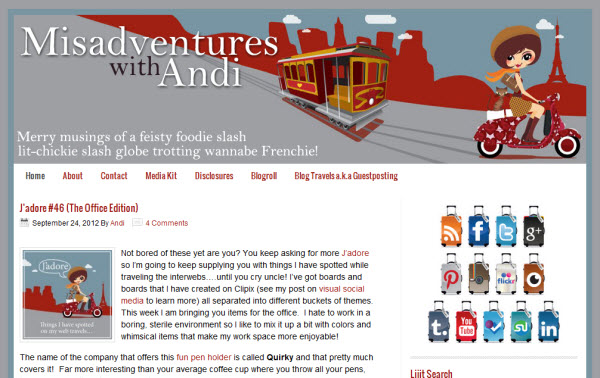 I am a travel blogger who lives for eating! A social media manager by day and completely addicted blogger by night, weekends and any other spare moment, I blog daily to keep sane! I get myself into situations, which I always meet with a smile…hell, it's blog fodder! Can't wait to meet you all!
Andi recommends these 3 posts:
What are you waiting for? Comment here then go visit Misadventures with Andi and share the comment love!