This post may contain affiliate links which may give us a commission at no additional cost to you. As an Amazon Associate we earn from qualifying purchases.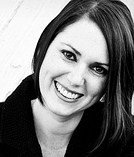 It's my pleasure to introduce you to Jyl from Mom It Forward and #GNO fame.  Jyl is the perfect example of someone who thinks outside the box and has found a way to build a very successful niche for herself in the online world.  Her story clearly illustrates that paving a new road in whatever area one finds oneself can be both fulfilling and attainable.  Her blogging and Twitter success story is a great model from which we can see that in social media, there is no such thing as only one way.
When did Mom It Forward Emerge?  Tell us a little bit about the site, it's focus, and how Mom It Forward and #GNO are intergrated.
Mom It Forward emerged in early December 2008 after we held an online fundraiser for FeedingAmerica.org—a virtual food drive for families facing hunger that Thanksgiving. We opened our own PayPal account, asked people to donate money there, and in 2 hours, we raised $1,500 which we deposited directly into FeedingAmerica.org's account. We were amazed by the generosity.
At that time, trending topics weren't like what they are now. We trended every Tuesday night. It was easy to see what our popular topics were, because they'd show up on the trending list and the popular ones would, obviously, stay up the longest. I found it intriguing that giving and service stayed hot for 3 weeks while fashion and style, topics I thought for sure would be hotter, only stayed at the top for 3 days. I knew immediately that this was the mission.
Over time, the mission became focused on three tenets: me, mom, and my world. Me is about empowering women—an inside out approach to help them be the best individuals they can be. Mom is about raising kids with character, whether they are your kids or kids you influence through your family relations, work, or by association. And finally, My World. This is about extending your influence to give back and make a difference to those around you—your friends and your neighbors in your community and globally. All of this focuses on answering the questions: "What legacy will you leave? How will you Mom It Forward to make a difference in the lives of others, including your own?"
To accomplish this mission, we partner with brands who are aligned with us, we generate buzz about topics that help women in one or more of these areas, we are developing chapters nationwide that host monthly #gno events for a cause—a place where women can gather together in communities, be social, network, all while making a difference to meet the needs of their communities.
One of my favorite things we've been doing recently is highlighting a Mom of the Day on Facebook and featuring one mom in our Moms Making a Difference category on our website.  I love calling out women who are doing great things. I've met some fabulous folks through my research too.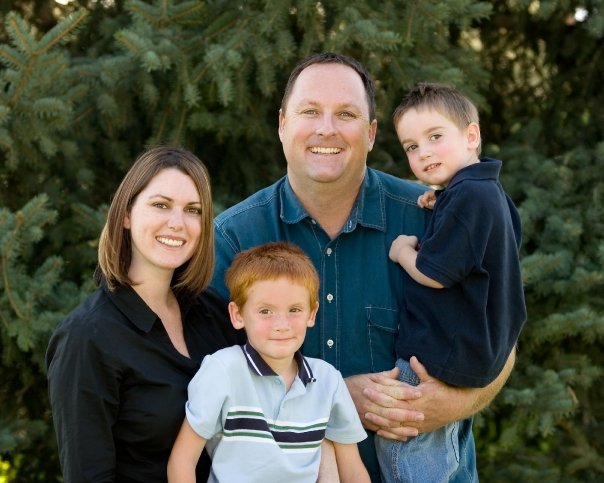 How did you come up with the idea to start #GNO Twitter Parties?  At what point were you able to start getting brands to be the focus of the discussions?
In mid September 2008, Carissa Rogers and I were talking about learning Twitter. She had joined 2 weeks prior and thought I'd like it. We decided to have a "girls' night out" to learn the Twitter ropes real time. We invited a few friends and were overwhelmed by the fast conversation the 4 of us were having ;P. This was September 16. We had so much fun crash landing on Twitter that we said: "Same time, same place next week" and met back up. About 15 people joined that time. We didn't know who most of them were and were scratching our heads that people would want to party with us who didn't even know us. The following week, we had heard about hashtags and used #gno for our conversation and many more people joined.
We made a firm decision to focus on growing the community first. We loved brand interaction, but felt that to be true to the community we had started as well as have something to offer brands, we wanted to wait and grow and make sure brand expertise fit with our mission and our communities' needs before we brought them in.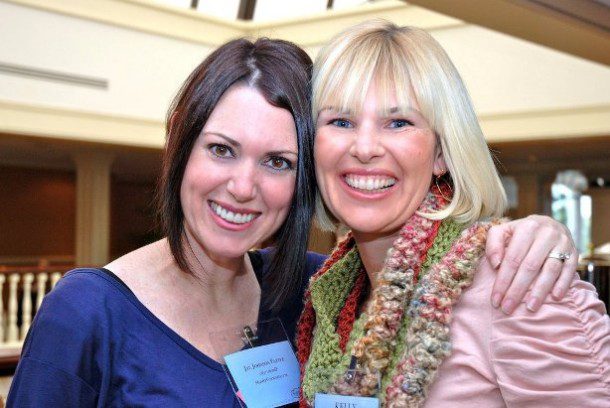 I went solo April 1, 2009 and in June, felt it was time to beta test adding brand experts to the conversations. I beta tested from the beginning of June until the end of July and found their involvement to be an added bonus, especially since I was adamant about the environment remaining one of peer-to-peer sharing and learning and not a prize-oriented or hard-sales approach.
Some of the brands that took a risk on us that summer included Orville Redenbacher's, Lifetime Moms, Campbell's Soup, and Crayola, who scheduled a series of #gno events to generate a lot of buzz about back-to-school shopping.
Attending Blogging Conferences is important to you based on your amazing history of attendance.  Why do you attend and why should others?
I attend to connect with other women in social media. It's a great way to get to know the women out there who are truly making a difference, who have skills I learn from, and who I end up calling my friends. I also co-organize a conference. Evo Conference is held annually in July in Park City, UT. It's an intimate, engaging event for 350 intermediate to advanced bloggers and business women and the brands we love to connect with. It's a positive environment to learn from experts as well as each other and take our blogs, brands, and businesses up to the next level.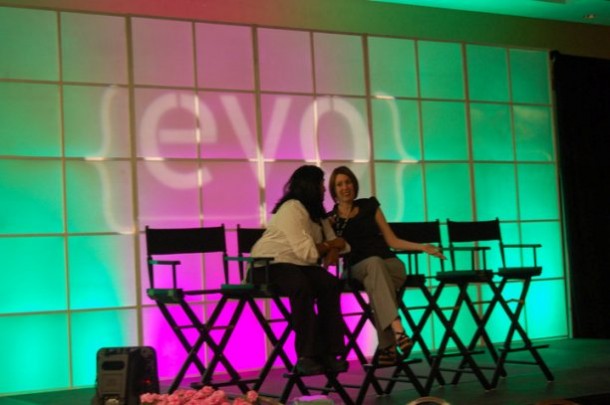 What piece of advice would you give other women who want to develop their own unique brand?
Develop your mission, listen to your community, be willing to change, but also be willing to stick to what is most important to you. Be consistent. Be authentic. And, make a difference!
We can all make a difference, just like Jyl has.  In what ways are you making a difference?