This post may contain affiliate links which may give us a commission at no additional cost to you. As an Amazon Associate we earn from qualifying purchases.
Joining us today is a blogger who has quickly left her mark on the social media space. Please join me in welcoming Lisa Cash Hanson from Mompreneur Mogul to our spotlight.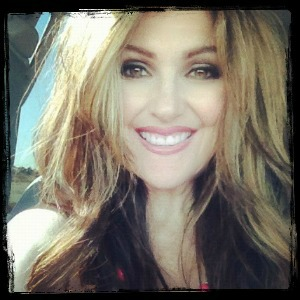 I love The SITS Girls! My name is Lisa Cash Hanson and I'm the author of Get Famous: The Most Amazing Mom Bloggers Resource On The Planet, which was featured on Yahoo! Shine. I was also recently awarded a spot on Circle of Moms' Top 25 Tech Moms for 2012 and Blogtrepreneur.com's Top 40 Mompreneurs to Follow on Twitter.

My blogs, Mompreneur Mogul and Lisa Cash Hanson, are where business and inspiration mingle.

I teach bloggers & entrepreneurs how to make money online and get media attention for their blogs. I also host a weekly vlogging Q&A every Wednesday. I have the greatest community of women ever on my blog and I'd love for you to be one of them.
The best from MompreneurMogul.com includes:
The Best And Worst Day Of My Blogging Life: This was the day after I was featured on Yahoo! Shine. I shared the responses I received and how some of them stung pretty bad.
Matilda's First Photo Shoot: I love this because it's my baby girl's first photo shoot, and a small window into our personal life.
How To Stand Out From The Crowd: Nothing makes me happier than hearing my readers tell me that the tips I share make a difference in their life and on their blog.
Now it's your turn! Leave a comment on this post and then head over to meet Lisa Cash Hanson on her blog.