This post may contain affiliate links which may give us a commission at no additional cost to you. As an Amazon Associate we earn from qualifying purchases.
Time to find our own recipe to mothering with a little help from the lovely ladies at Mothering From Scratch!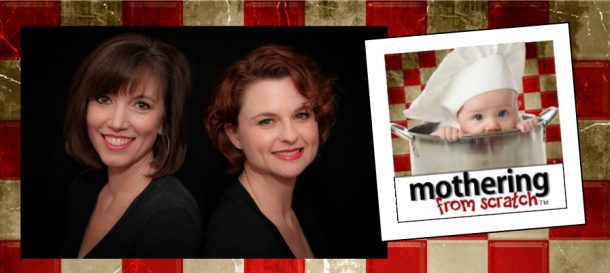 Do you feel like you're mothering from scratch? Many of us grew up without a healthy mom role model to guide us in their mothering. Through well-chosen resources all of us can learn to find our own recipe — one that works for us and our families. The Good Book is our cookbook. With more than 33 years combined experience in the mothering mix, we felt we might have something valuable, or at the very least amusing, to contribute to the pot.

Kathy (the redhead ) mothers four kids ranging in age from late teens to early elementary years. Melinda (the brunette) is mother to an adorable middle-school-aged son and a beautiful and entertaining teenage daughter.
Kathy & Melinda recommend these 3 posts:
Go visit Kathy & Melinda at Mothering From Scratch and share the comment love! Don't forgot to comment below for roll call!