This post may contain affiliate links which may give us a commission at no additional cost to you. As an Amazon Associate we earn from qualifying purchases.
We hope all you Moms out there had a wonderful Mother's Day!
Today's featured blogger is one of my favorite people I've met from blogging. When you meet her, you can't help but be captivated by her energy and charm. She is just…special.
Please meet Sili of My Mamihood.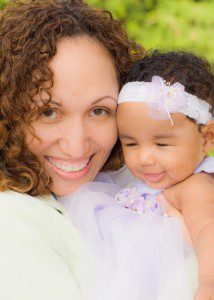 I started writing in the midst of mami's illness, when the frog princess was 10 months old and after a stroke of inspiration thanks to the movie Motherhood. I am here to to remind people that even in the midst of turmoil, crisis and the day-to-day there is still beauty in this life (and laughter, and friendship and of course, vino). There is so much to be grateful for. Ultimately, our attitudes will carry us through and our shared experiences make us family. Everything and everyone is connected in some way, shape, form and fashion. For me, it is all about life, liberty and the pursuit of maminess. But who knows, maybe that's the wine talking.
She thinks these posts are worth a click:
The Manifesto
Denial or Deliverance
I Make Milk. What's Your Superpower
Now, leave a comment below to roll call and then head over to see Sili!