This post may contain affiliate links which may give us a commission at no additional cost to you. As an Amazon Associate we earn from qualifying purchases.
Today's featured blogger has found the perfect solution to over priced therapy. Blogging!
Let's all welcome Jennifer from My Single Mom Adventure!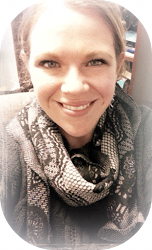 Hey y'all! My name is Jennifer and I'm a full time working single mommy to a 13 year old boy. I started blogging several years ago because I couldn't afford therapy. I enjoy writing about parenting, weight loss, my new love of running, and anything else that comes to mind. My hope is that anyone who stops by my little corner of the blogging world leaves encouraged, entertained, or a little more educated.
Favorite Posts:
Go visit My Single Mom Adventure and share the comment love! Comment below for roll call.