This post may contain affiliate links which may give us a commission at no additional cost to you. As an Amazon Associate we earn from qualifying purchases.
So, how was your weekend? I spent mine at the fields watching 11 year old boys play baseball. And, I think I got too much sun. Boo.
Today's featured blogger is a lovely lady, Kerri, who shares her journey with chronic illness.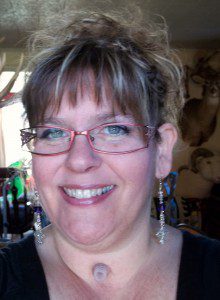 I started blogging for cheap therapy, and it kind of snowballed from there! I love writing, and blogging, and sharing my story about living with a chronic illness called Myasthenia Gravis. I want people to know I'm just a normal person on the inside, and encourage other people with chronic illness that they can have a GOOD life. My faith and ability to see the humor in things keep me going!

Dead Roosters and Other Happenings
So, do you thing. Leave a comment below to roll call. Then, head over to Kerri's place and show her the comment lovin'!