This post may contain affiliate links which may give us a commission at no additional cost to you. As an Amazon Associate we earn from qualifying purchases.

Elizabeth is the sweet author of Miss Wisabus where you will find a mixture of down home childhood memories combined with all the makings of life as a newlywed.
Can you tell us how you came up with your title?
Back during college, I was a teacher at a day school. The name Elizabeth can be difficult enough for some adults — it's virtually unpronounceable for people under 3 years of age. The director of the school insisted that the children call me by my given name and "Miss Wisabus" was what I ended up with. (I shared the long story here recently.) When I first started this particular blog, my intention was to post anecdotes from school and the "darnedest things" that my students had to say. The scope has expanded somewhat since then 😉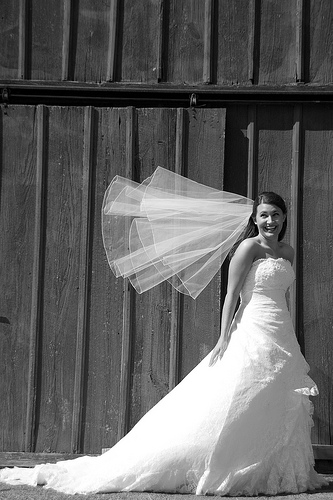 How long have you been blogging and why did you start?
I've been blogging since I was 13-years-old…in 1998. Before they even called it blogging! I spent hours coding HTML pages, creating my own templates, and all that jazz that was required to have a "blog" back then. When I started they were called "personal sites" and mine, like some others, included a diary.
It's hard to believe that I've been at this for 13 years. Blogging, sharing my thoughts and many important life events with so many people, has become a huge part of my life. And it's probably been more therapeutic for me than I'd care to admit. Being a part of the blogging community has provided me with so many opportunities that I most likely would not have had otherwise. I've made friends — some of the best — through my blog and ministry community. At this point, I couldn't imagine what my life would look like without influence of the blog world shining on it. I grew from child into adulthood all right here.
What can visitors expect to find on your blog?
I'm such a wild card! We don't have any children yet, so I don't fit in as a "mommy blogger" and life doesn't revolve around cooking so no real food blogging. I cover a wide range of topics. There's no niche I know of that my blog would fit into, but if I could create my own — Local Okie meets and marries city boy and does everything in her power to move back to the country.
No, really what I write about most often is my love for the place where I live, my extremely large family, my faith, being from the country, from time to time a cooking adventure, my attempts at decent photography…and just daily life as a newlywed woman.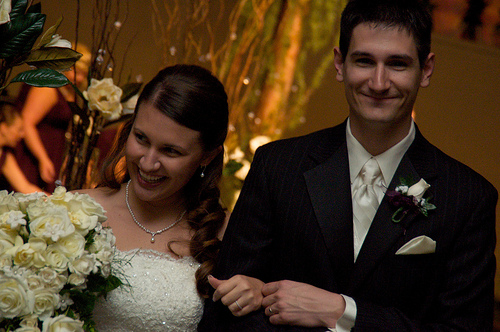 As a newlywed, what is some advice you can offer to women getting ready to walk down that aisle?
Know what YOU want and set boundaries. Let people (mothers, in-laws, wedding planners) know who is in charge (not always you!) and don't feel like you have to cram so much responsibility on your plate. It is your wedding and you deserve to enjoy it.
But in the end you need to remember — it's one day. This is your wedding, not your marriage. The important part is what begins after the guests are gone, the flowers have wilted, and the top tier of the cake is solidly frozen.
After the "I do"…keep dating each other. Make time to spend with each other. Before you start an argument, think about what has you upset and whether or not it's really going to matter the next day. I've been really blessed to have an outstanding husband who is more devoted and loving than I dared to dream.
What do you love most about being an Oklahoma native?
There is a strong sense of community among most of us here. As a fifth-generation Oklahoman, I take a lot of pride in this land the people here. My parents' house sits within the 10-mile radius of where my family has lived for over 100 years. What I love the most is the connection to the history, the land, and the people. I hope that this is the theme resonates in my writing.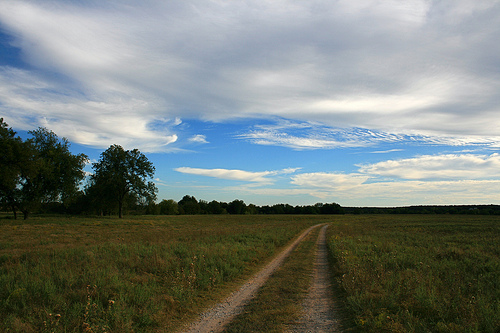 Meanwhile, back at The Ranch: An exciting story about meeting the Pioneer Woman.
How Does My Garden Grow: There's nothing like rural childhood memories!
Thirteen Things People Assume About Receptionists: Sad that people need to be reminded to treat others respectfully.
Remember to pay Miss Wisabus a visit…and tell her we sent you. 🙂