For women, by women, about women! Relax, pull up a chair and enjoy today's feature blogger No Makeup Required.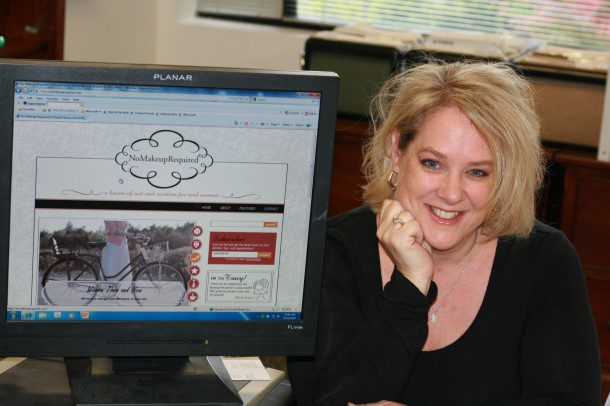 No Makeup Required is a digital haven for a real woman like you to relax, pull up a chair and find the wit and wisdom to survive motherhood, womanhood and the neighborhood!

Six features await you: CATCHING CURVEBALLS – a wit and wisdom column, WISDOM WEDNESDAYS – women 30-70 years old answer your questions, CONVERSATIONS WITH MEN – helping them navigate us, CONVERSATIONS BETWEEN GIRLFRIENDS – pull up a chair and listen in to heartfelt conversations, WOMEN THEN AND NOW – we've come a long way, right?, and WHO IS SHE?– interviews with extraordinary women.

Just stop on by, you don't even need to call first!
Checkout these fabulous posts:
Roll call below then head to No Makeup Required and be sure to show plenty of comment love!