This post may contain affiliate links which may give us a commission at no additional cost to you. As an Amazon Associate we earn from qualifying purchases.
Hanneke is a Dutch girl who has been chronicling her journey to build a life with her family in her blog, Northwoods Adventures. Deep in the Northwoods of Wisconsin she raises her little girl and writes all about living the American Dream.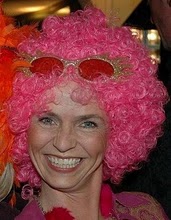 You have an amazing back story to your blog…and well…your life! Can you tell us what it was like growing up in the Netherlands and what the biggest culture shock was for you when you moved to America?

To be honest, I lived in the US for two and a half years as a child so I cannot really speak of a culture shock. The biggest difference for me is space; there is so much of it here. Holland is very small country with 17 million inhabitants and counting. It's beautiful but crowed. I fell in love with the wide open spaces here, especially in northern Wisconsin. And I don't see myself ever leaving again. Holland is the homeland, but this is home.
You are raising a beautiful little girl with your husband, in what ways will her childhood be different than yours being raised in America?

I was raised a city girl. Lola is being raised in a very rural part of the US, and we are about to move to an even more rural area. Just last week, as she and I were driving along a remote highway, we had to slow down for a black bear and her four cubs crossing in front of us. We watch eagles together, and wild turkeys. I grew up dodging pigeons, the kind you find in the city. You know, the filthy brown and grey ones with missing feet.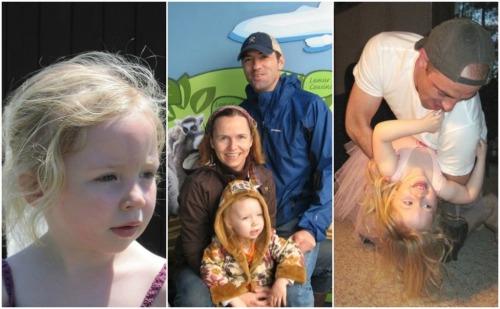 What can readers expect to find when visiting your blog for the first time?

Whatever happens to be on my mind that day. I started my blog as a way to bring far away family and friends closer to us. I try to post at least twice a week, something I fail miserably at on a regular basis, justlittle tidbits of our daily life. Having a toddler is a constant source of amusement of course, and I like to share the joy, as well as the aggravation.
In what way have you benefited most from blogging?

Blogging soothes my soul. Especially thatfirst year, when I found myself living in an unfinished barn without windows and plumbing, writing down my story kept me sane. It was, and is, a way of dealing with my inner turmoil by putting it into words. It is therapy, a personal diary, a scrapbook, and a family history all rolled into one.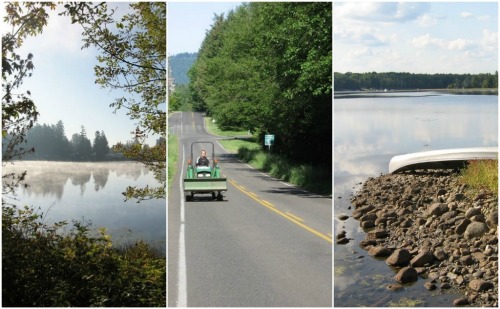 Other than blogging, what is something you are passionate about?
I love gardening, crafting, decorating, and reading about those topics. To quote one of the recently featured bloggers, I too have fallen into the rabbit hole of craft blogs. I find them fun and inspiring. It's frustrating sometimes to find so many wonderful projects and not getting around to doing any of them. I long to turn a house into a home for the three of us, with traditions and memories of our own. Now, if only we would stop moving around so much, I might actually be able to.
Other popular posts from Northwoods Adventures:
Adventures of a Dutch Girl: The cliff notes of her life so far.
Toddle Talk IV:  Toddlers are funny people
Trespassers Will Be Shot: Enjoying the outdoors.