This post may contain affiliate links which may give us a commission at no additional cost to you. As an Amazon Associate we earn from qualifying purchases.
Meet the Original Diva from Diva in Demand, a blog escapades that has followed her "across 4 states, 3 jobs, a business venture, and a new husband". Learn more about what motivates and inspires this SITS girl Diva!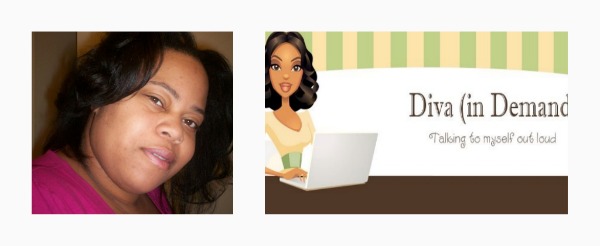 I love that you call yourself a Diva in Demand…what exactly defines a Diva?
Definitely confidence and being comfortable enough in life to go after what you feel you deserve. My Diva idol is Diana Ross followed by Diahann Carroll and when I look at them I see confidence, fearlessness, and determination. A Diva makes no apologies for living life how she wants to and not doing what makes other people comfortable or happy. At the end of the day, a Diva is defined by her guts and glamour.
How long have you been blogging and what advice would you give to a new blogger starting out today?
I've been blogging since 2003. One of my sorority sisters had a blog and at the time I was big into following the crowd so I started one too. Since that time I've had 3 (or maybe 4) incantations but this one is my favorite. This is the most authentic version of myself. I would tell any new blogger to write for yourself! Don't try to appease an audience in a blog because you'll lose your authenticity and your true voice. Write what you want to put out in the universe and let others come to hear your voice.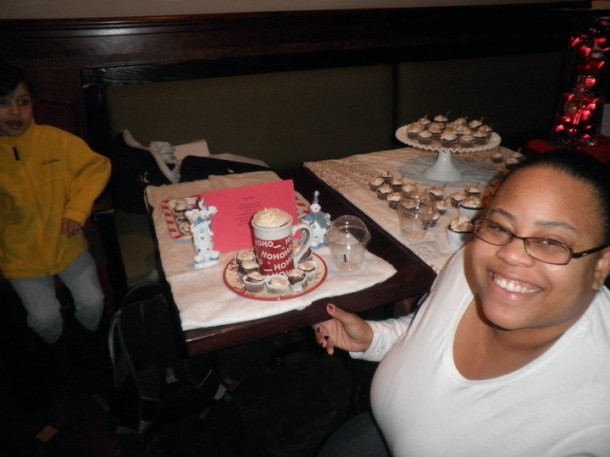 What are your favorite topics to blog about?
Everything under the sun that affects my life. Most of my political and current event posts have an ethnic spin to them because I like to inform other black women about issues that impact their life. I write about things that I am passionate about and that includes food (my down home recipes and burgeoning cupcake business), the balancing act of marriage (and separation), my dreams and desires, and every so often I've been known to throw some risqué topics in. In the last year I've gotten more comfortable with writing about my depression issues as well. Writing has really helped my growth and development in life and kept me from going over the edge.
Why do you blog?
To stay sane. I blog to inform people about my opinion on certain issues. I blog to share my recipes and update my support system on my goals. My readers and the people who comment have become a SERIOUS support system for me. They tell me that I really CAN do what I put my mind to. I write to free my mind. There are times when I become overwhelmed by life and literally have one toe over the edge. Writing is what brings me back to normalcy (or my idea of it anyway).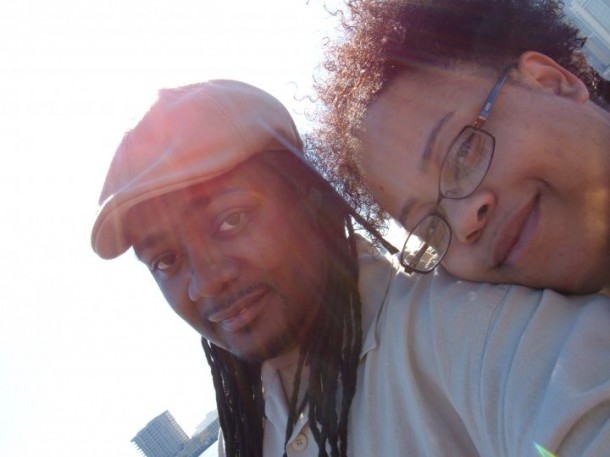 You say you have blogged across four states and through the transition of three jobs, if you have to choose a new state to move to with your blog, which state would you choose?
Wow….do I have to stay in this country? I would LOVE to relocate to Belize and live amongst the tropics and the fresh water and the ability to eat all the seafood that I could catch myself….well not really catch MYSELF but maybe someone else could catch it and I could eat it. If I have to stay here I have discovered that I thrive in regions with all 4 seasons and water. Maybe Washington state or New Orleans….then again I really liked Oregon and Chicago so I could always go back.
Keyring:
I was homeless and unemployed until 3 months ago.  We lived in hotel rooms changing every few months and using priceline.  Last week I moved into a townhouse and bought a car and this is the first time in 2 years that I know where I'm going to lay my head every night and I have a home.
The Best of My Life
This post is special for 2 reasons.  I wrote it a week before my 34th birthday and my purpose was to write a good bye post.  I was planning to commit suicide and this is what I wanted to leave behind.  When I woke up on my birthday and read it again and read the comments…..I changed my entire outlook on life.